About The Heritage Wardrobe Company
We design and create beautiful bespoke wardrobes and dressing rooms for luxury residential properties in the UK.
The beginning of The Heritage Wardrobe Company
The Heritage Wardrobe Company has been a pioneer in the luxury wardrobe and dressing room industry for more than twenty years.
We are a long-established family-run business dedicated to creating bespoke wardrobes, walk-in wardrobes, and dressing rooms for luxury homes in the UK.
Founded by Laurent Drouin, our journey began two decades ago with a keen eye for an untapped niche in the market.
Laurent's passion for design, coupled with a commitment to quality craftsmanship, gave birth to a company that focuses on the concept of elegance and functionality in storage solutions.
Whether it's bespoke fitted wardrobes, an exquisite dressing room, or a luxurious walk-in wardrobe that feels like a sanctuary, we meticulously craft each detail to fit in with your lifestyle.
Get in touch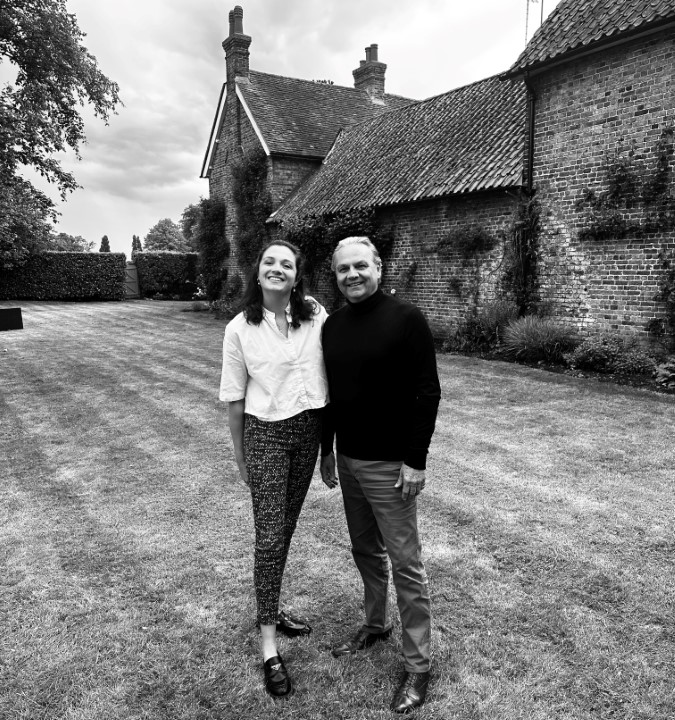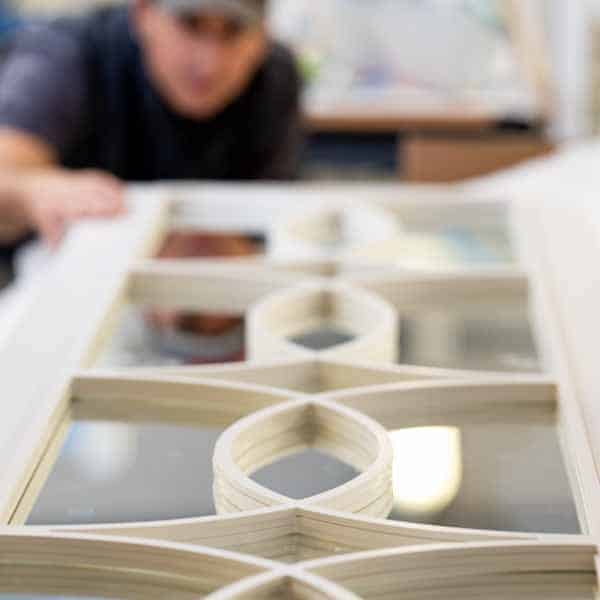 While traditional showrooms have their charm, we believe that there is no such thing as a one-size-fits-all showroom.
What sets us apart is our commitment to bringing our "showroom experience" directly to our clients.
During our visit to your home, we will gain an in-depth understanding of your specific needs and your style preferences, so we can design the most beautiful wardrobe, a dressing room, or a walk-in wardrobe that will also provide excellent storage options.
Our objective is to provide you with a personalized service that meets your unique needs, allowing us to bring your vision to life in the comfort of your own space.
Our Surrey-based factory is where the magic happens.
Blending traditional methods with a modern aesthetic, each and every wardrobe is handcrafted by our specialist team of skilled artisans.
Tailor-made with the utmost care and attention to detail, our bespoke wardrobe doors are carefully crafted using the highest quality material, before being hand painted and finished on-site in the colour of your choice.
From its humble origins, The Heritage Wardrobe Company has blossomed into a close-knit family of around 30 talented individuals.
We take immense pride in our continuous growth, a testament to the trust and appreciation shown by our valued clients.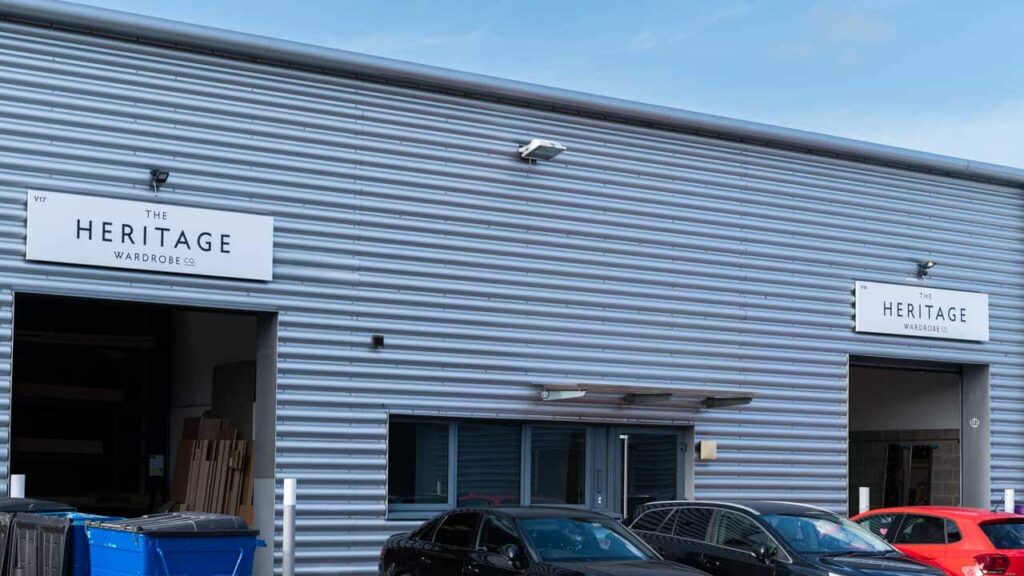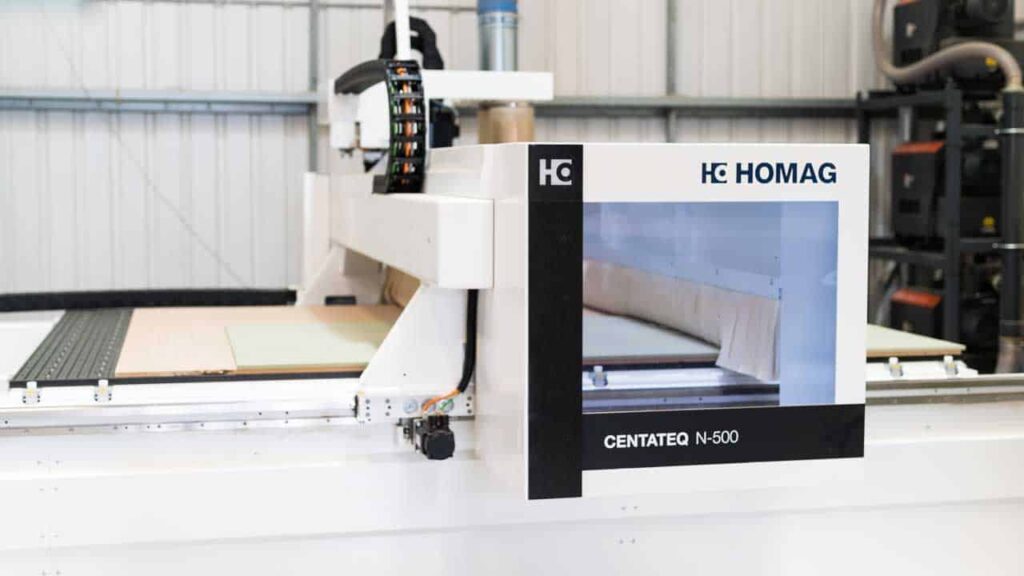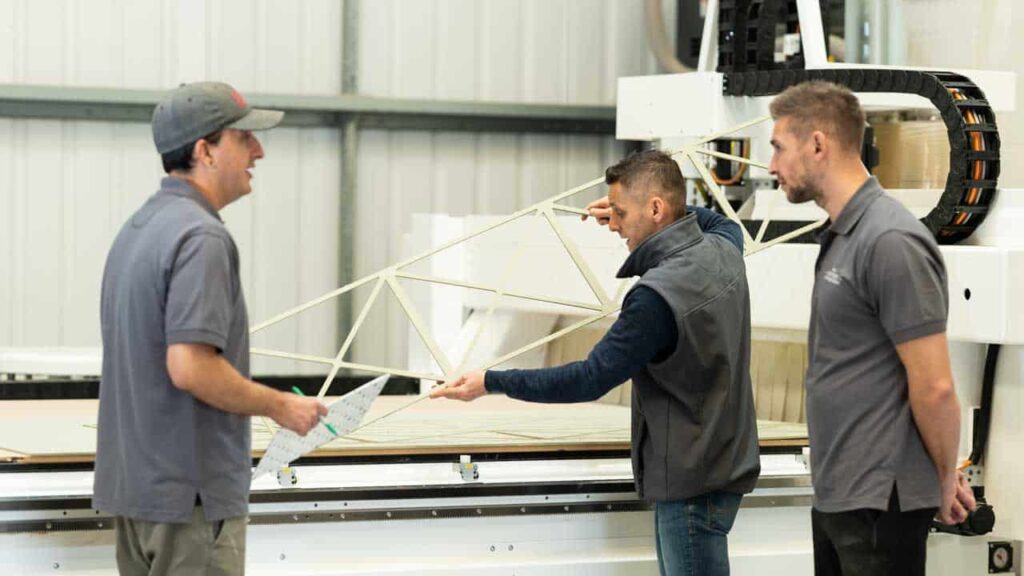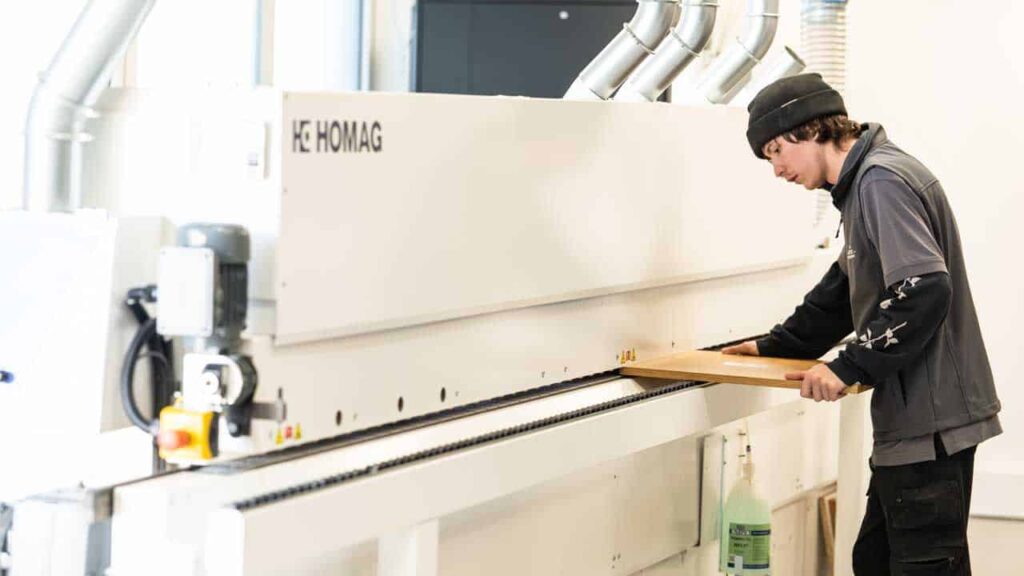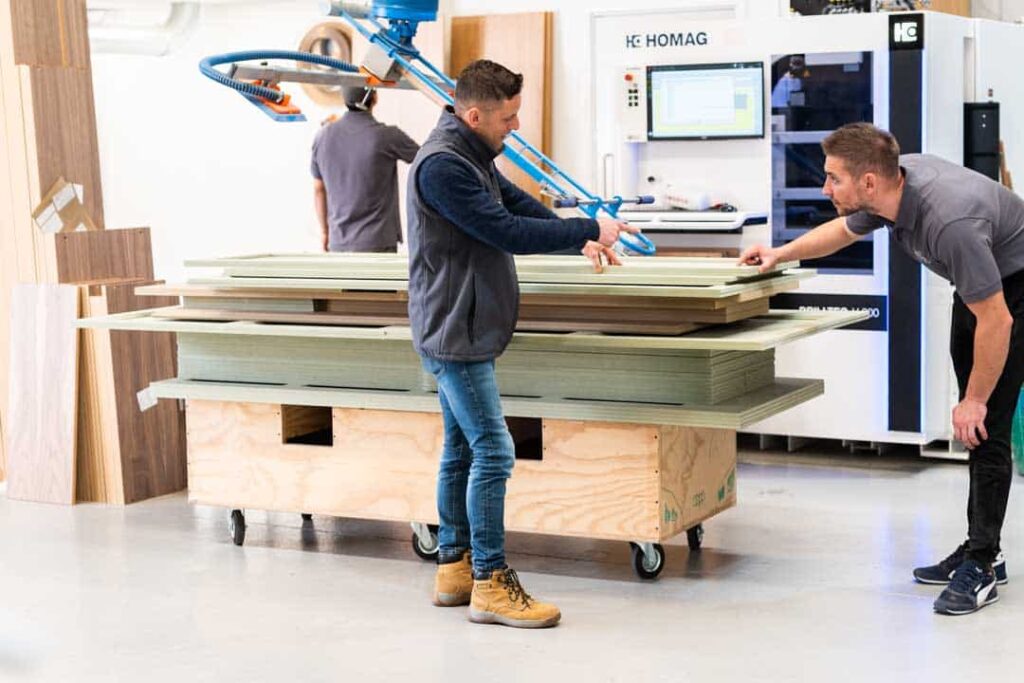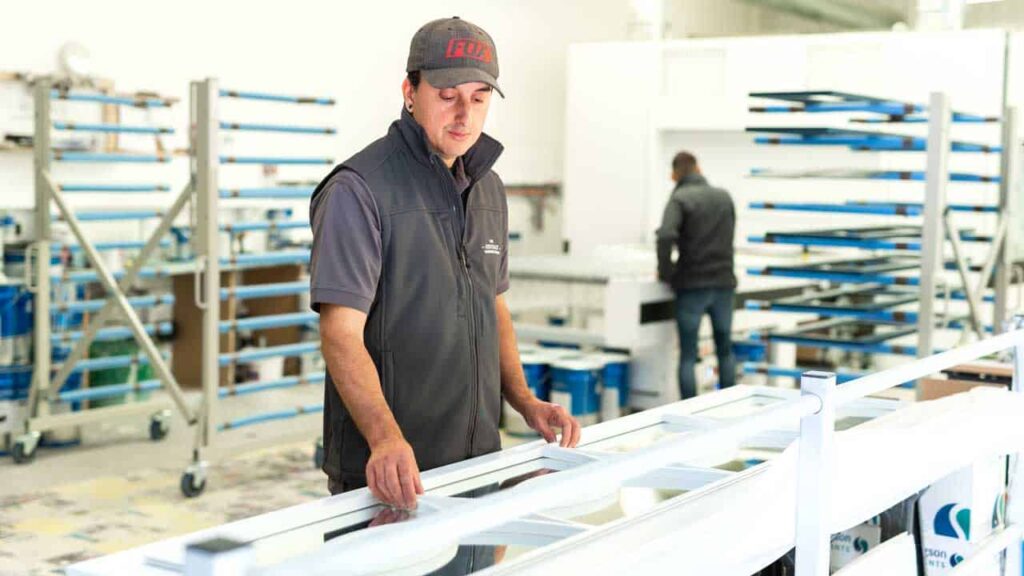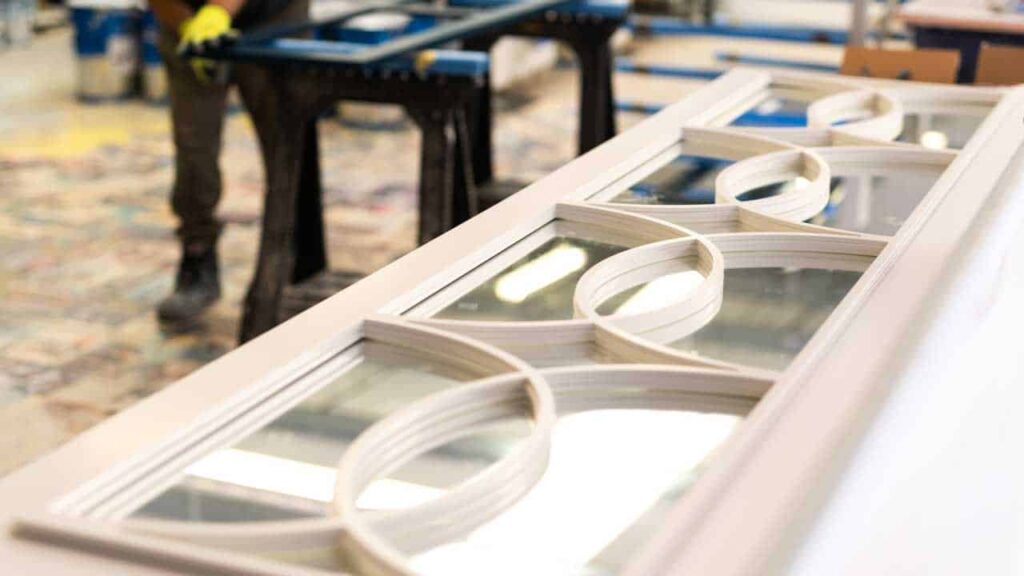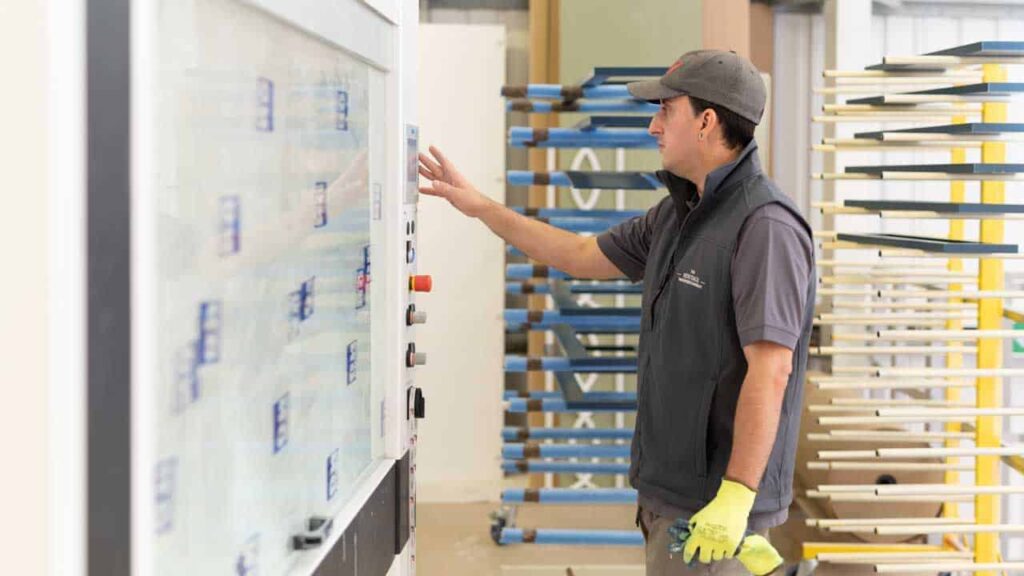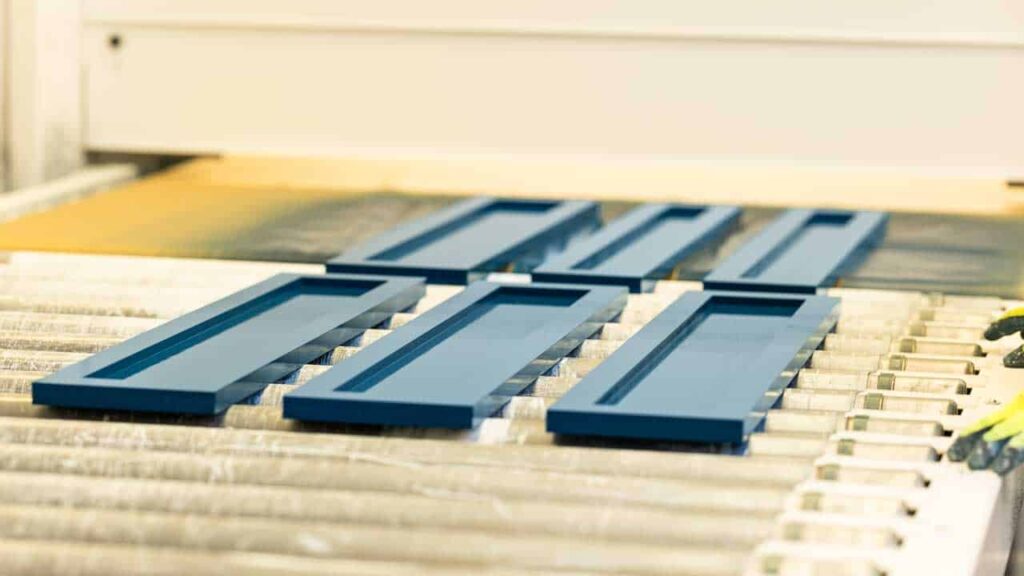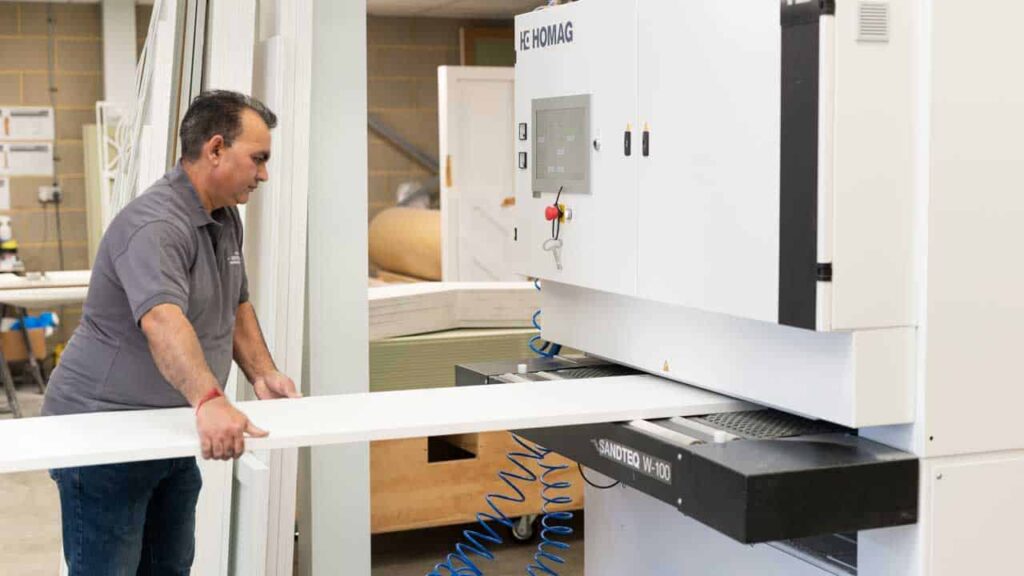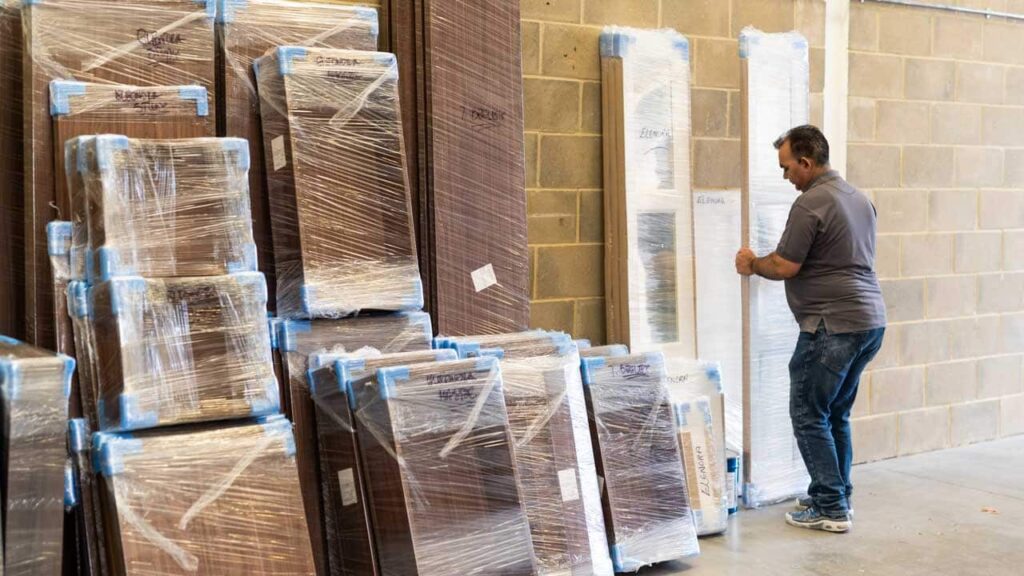 We love to work closely with our customers to help them fulfil their home renovations. With insight into key renovation elements, such as building or moving walls, our design team are happy to work alongside architects and interior designers to deliver a bespoke renovation scheme that meets all the unique specifications of your home and lifestyle.
A true statement of individual style, our bespoke wardrobe designs are guaranteed to add a sense of luxury to the bedroom, as well as increase the value of your home. Our team will deliver the personal touch on your replacement wardrobe project, advising on your individual requirements and providing a tailor-made solution to suit your every need.
Our wardrobe designs are all handcrafted and bespoke to cater to your lifestyle and needs. Share the details of your new home project with our specialist team and we can guarantee a bespoke service with consideration for children's bedrooms, functional needs of a guest bedroom, and beautifully crafted dressing rooms.
Create a safe space to store or display your items, from your most treasured designer bag to your most heavily weathered coat, without compromising on the look or feel of your home. Made-to-measure and perfectly tailored to suit you, our team will create exquisite storage solutions for your home that are as beautiful as they are functional.
"Superb company. Had a great experience from start to finish. The quality of the end product is stunning and the installation team were faultless. Having had a lot of renovation work done in the past, it was such a pleasant experience to find a company who exceeded expectations and actually did exactly what they promised. Would thoroughly recommend."

Chris Baylis
"Quite simply outstanding service and quality start to finish. We are just completing a year long home rebuild that has involved around 20+ different suppliers. Laurent and his team at Heritage were consummate professionals. I would not hesitate to recommend them to anyone."

Chris Ross

Maidenhead, Berkshire
"The wardrobes are a WOW just how I imagined - thrilled to bits. Thank you so much for all your work. The two guys that did the building and painting were amazing."

Christine Stephens

Hampshire
"We are very pleased with the look + finish of the wardrobes. Both the fitter + the painter were efficient + helpful. First Class."

Lesley Hunt

Herefordshire
"Excellent, efficient service from start to finish. Our wardrobes look sensational and the whole process was really easy and smooth. Can't rate them highly enough."

Anne Slater

Kent
"We had such a great experience with Heritage Wardrobe Company from start to finish. The design process was professional and timely, the lead time was really quick and the install with the fitters was tidy professional friendly and to a high standard. Would definitely recommend."

Cecilia Seilern

Kent
Book a design consultation
We pride ourselves on providing unparalleled service to our clientele. Our exclusive wardrobe and dressing room design service begins with a one-to-one consultation in your home, where our esteemed designers will discuss your requirements to provide you with a unique and seamlessly fitted solution.
Book Your Exclusive Design Visit Today