If you're researching the price of fitted bespoke wardrobes and are finding prices hard to come by, this is because it's almost impossible to pinpoint a figure, even a ballpark one, because every customised fitted wardrobe is unique. Everything from the dimensions through to storage configurations and finish are chosen by the customer to suit their own budget.
To get a quote for fully customised fitted wardrobes in your home, book a design visit and one of our consultants will visit you to discuss your ideas and let you know what options are available and what the cost is likely to be.
There are several factors that will impact the cost of fitted wardrobes, namely:
The scale of the furnishings
Customised wardrobes can range from a single furnishing in an alcove space, right through to a walk-in wardrobe or dressing room that offers wall-to-wall storage and so much space, you'll never complain that there isn't room for all your things. The cost of your built in wardrobes will depend very much on the scope of your project and whether or not you want to include special storage options or bespoke furniture to match such as a dressing table or bedside cabinets.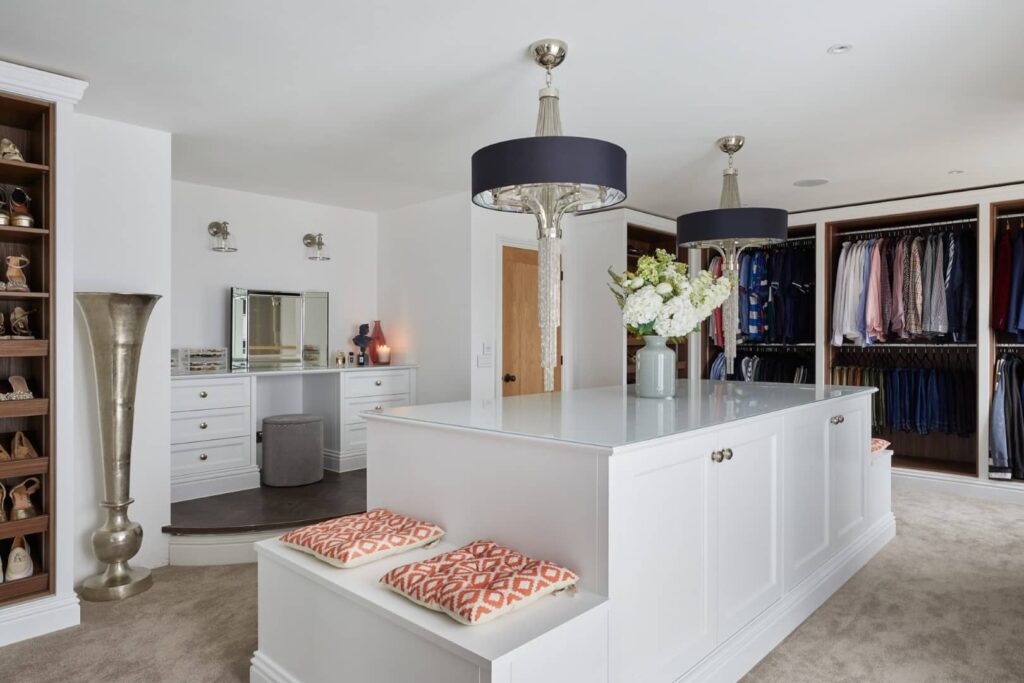 The features you choose
Anything is possible when it comes to fitted wardrobes because with the help of an expert designer, you are creating furnishings that meet your exact specifications. Unlike off-the-peg wardrobes, bespoke wardrobes are totally unique.
You choose everything from the design of the wardrobes, the colour, details such as handles and storage configurations. It's up to you how many rails, drawers and or racks you choose. You can even opt for display cabinets with expertly designed lighting to show off your most prized possessions.
With a customised wardrobe you can also maximise storage in a way that you can't with a readymade alternative. Sloping ceilings, odd corners and eaves space can all be incorporated into the design.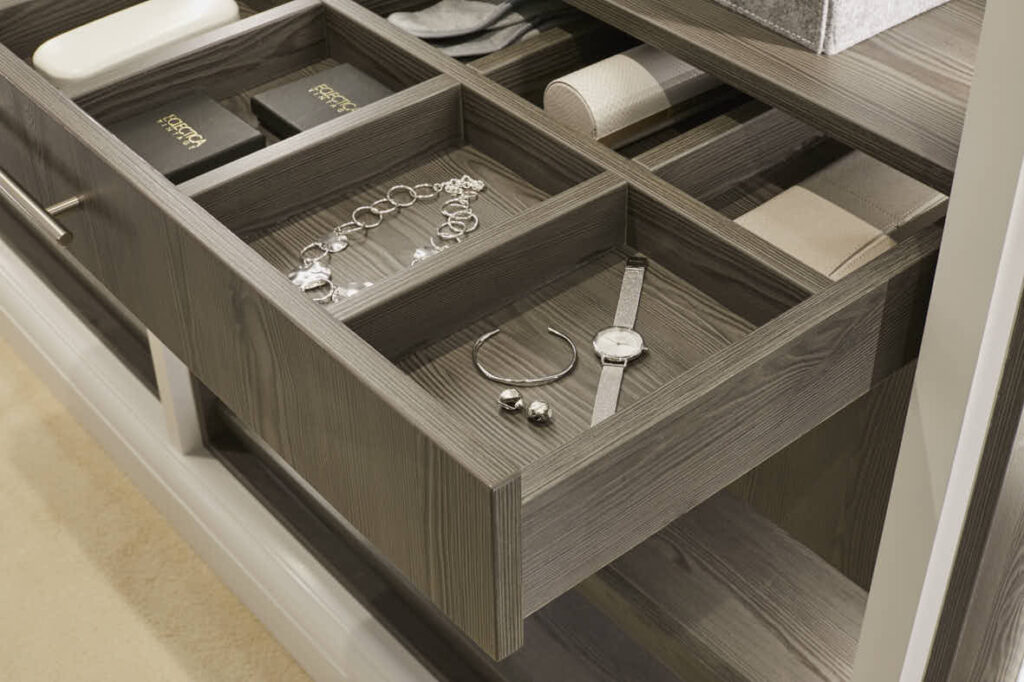 Materials
The quality of the materials used in the construction of your fitted wardrobes will have an impact on the cost and where possible, you should always opt for high quality materials. Doing so will mean that your wardrobes will be durable and will last for many years to come. Ours come with a lifetime warranty to give you absolute peace of mind – you should be cautious if bespoke wardrobes are being offered without any guarantee.
For a longer lasting wardrobe, ensure that all materials are of the highest quality you can afford and that includes the internal fittings. The best fitted wardrobes look stylish inside and out and should be assembled by skilled craftsmen. Ours are all made in our local factories where we take the greatest care and attention to detail.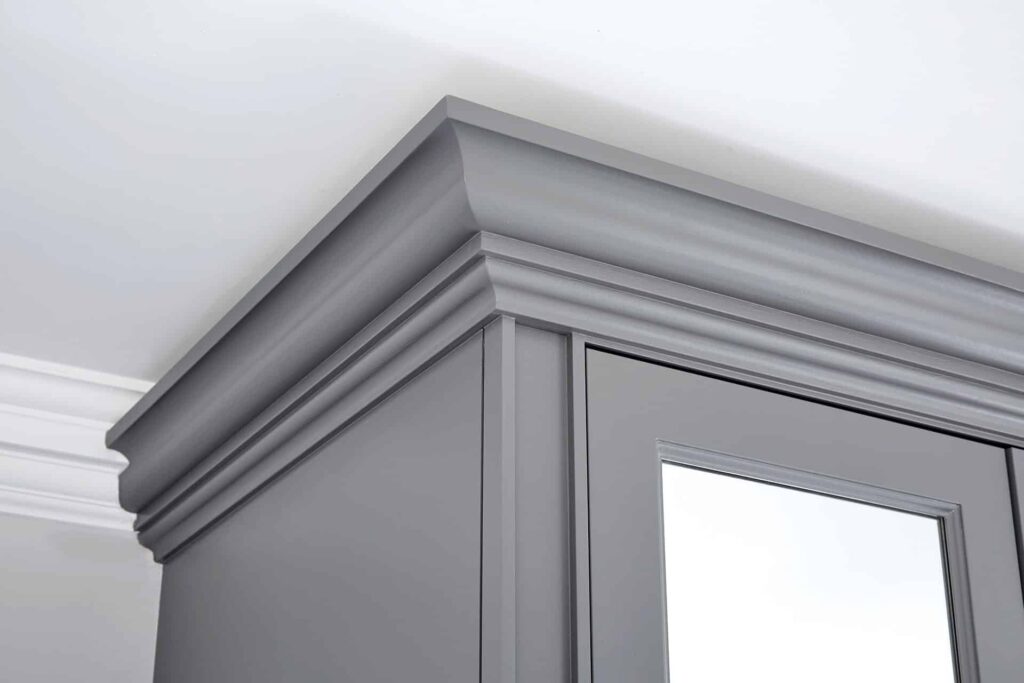 Bespoke design levels
Some rooms call for a more complex level of bespoke design. For example, a two-doored wardrobe in a rectangular alcove is going to be a lot simpler to construct than floor to ceiling bespoke wardrobes in a loft space. The greater the level of bespoke design, the more you'll need to budget for.
Because bespoke wardrobes are built to fit into your home, they can enhance the character of a room in a way that ready made wardrobes can't. For example, wooden beams or intricate cornicing can be incorporated into a bespoke design.
A really good bespoke wardrobe will make the most of awkward spaces rather than using panels or other features to hide them.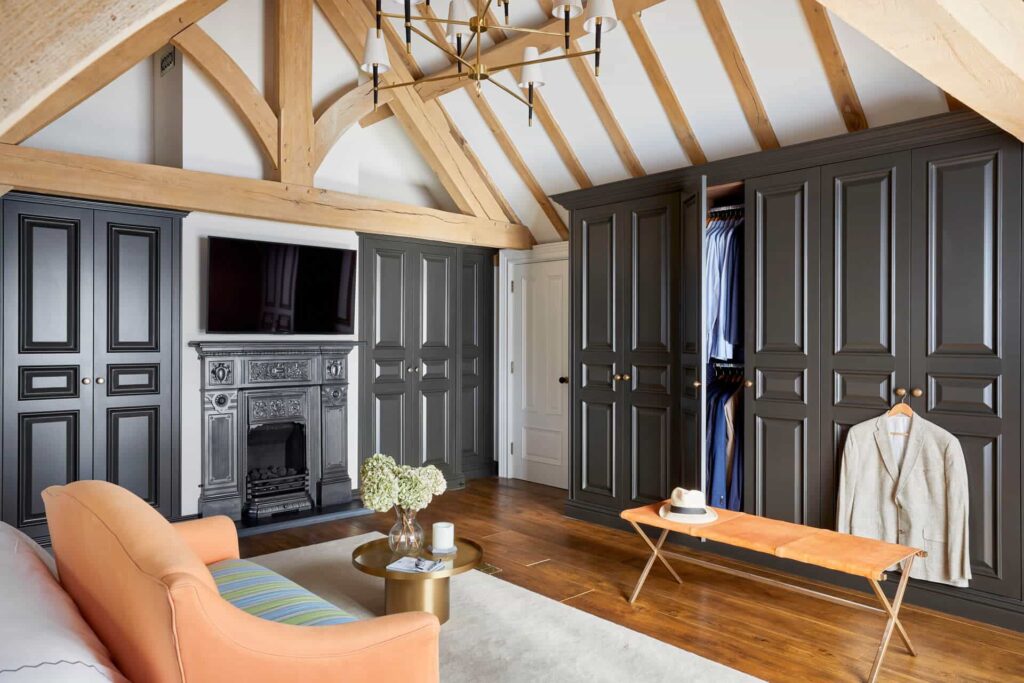 The best way to get a quote
If you are seeking an accurate quote for fully bespoke fitted wardrobes, the best thing to do is book a home visit. Click here to make an appointment with one of our design consultants. They are highly skilled and experienced when it comes to bespoke wardrobe design and will be able to explain how a customised design will enhance your home. You can talk through all the storage requirements you have, along with your preferred colour. If you're not sure what you want, don't worry as our designers will be able to show you a number of possibilities to suit your budget.
Fully customised fitted wardrobes will always look superior to their off-the-peg cousins and investing in them will pay off in the long run as they'll be an attractive feature that will help to increase the value of your home when it comes to selling.