Whether you choose a dressing room or a walk-in wardrobe, each option has its distinct charms, promising to transform your daily routine into a stylish affair.
In this blog, we delve into the differences between these luxury spaces and how The Heritage Wardrobe Company can guide you toward the perfect choice.
The Charm of a Walk-in Wardrobe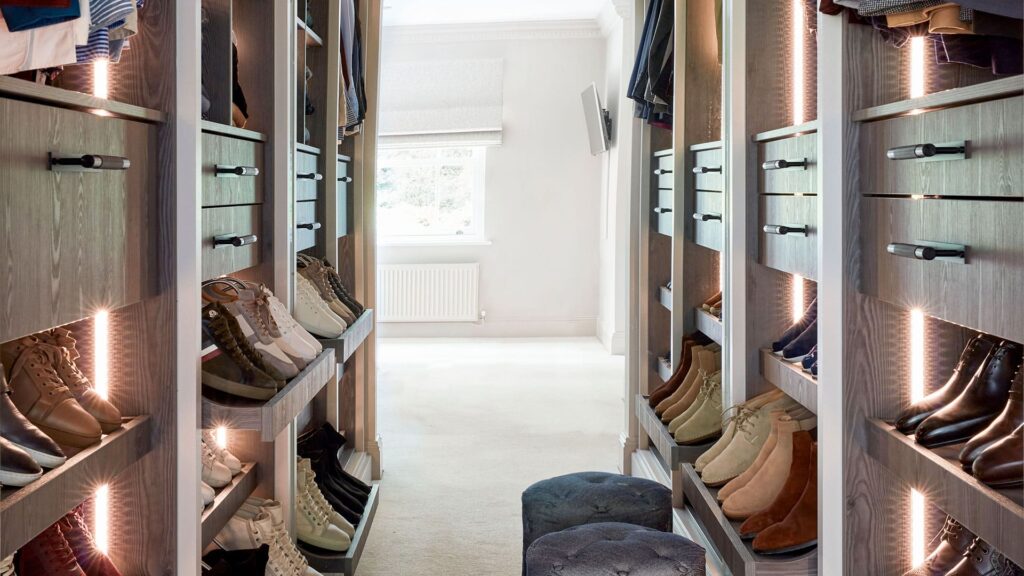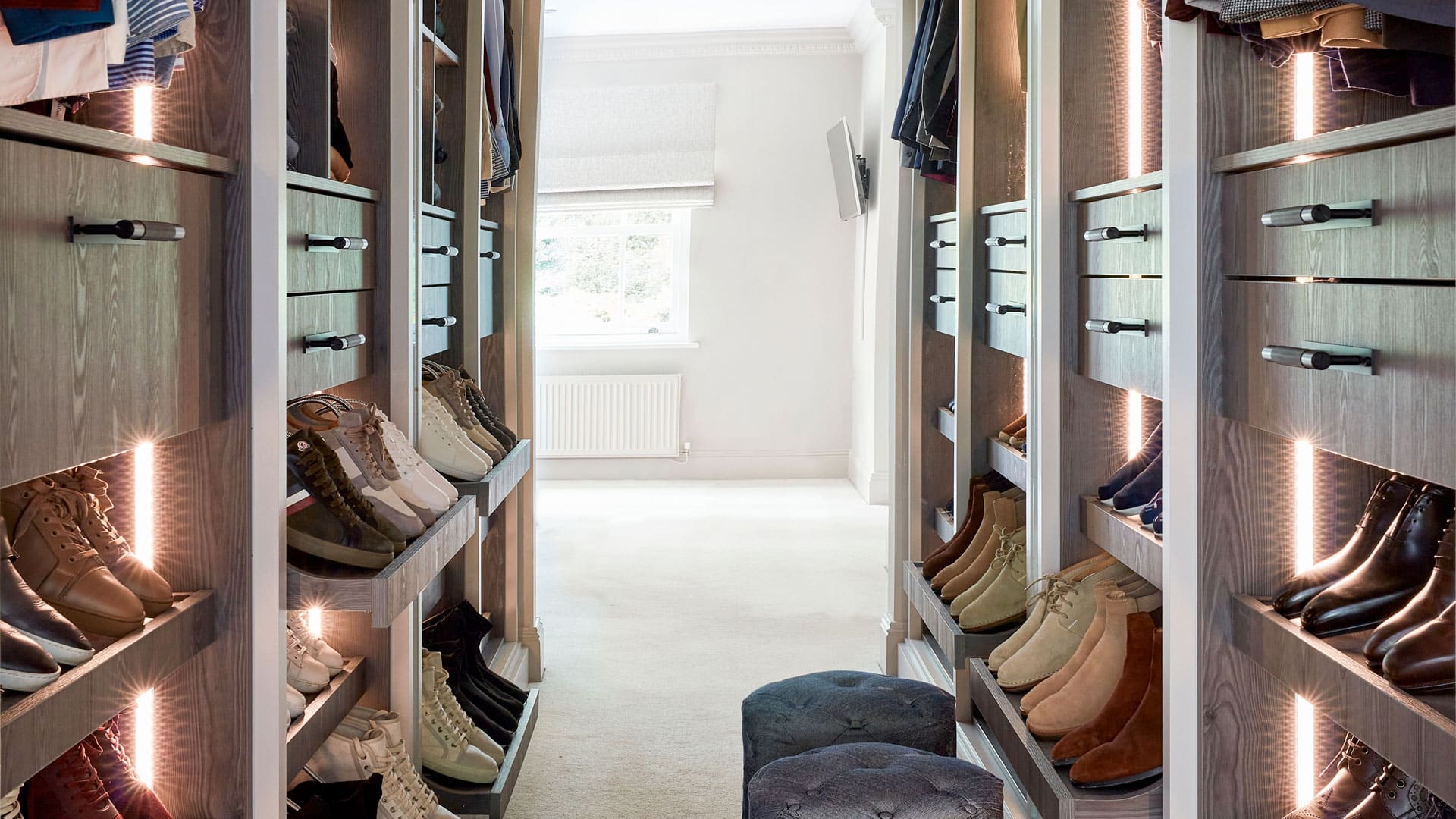 A walk-in wardrobe is often an extension of your master bedroom, much like an ensuite bathroom. It is the perfect solution for those who may not have as much space, but still want the organisation and style that comes with a walk-in wardrobe.
The main advantage is most walk-in wardrobes are designed without doors, allowing quick and easy access to your whole collection. They also come with clothing racks, shelves, and drawers, so you can get ready effortlessly without having to rummage through your drawers.
The beauty of a walk-in wardrobe lies in its ability to make the most of available space. With floor-to-ceiling cabinets, this wardrobe solution ensures that every inch is utilised efficiently, enabling you to utilise hanging space for dresses and blouses, dedicated shoe shelves, and drawers for accessories to keep your collection neatly organised.
The Dressing Room: Your Private Fashion Haven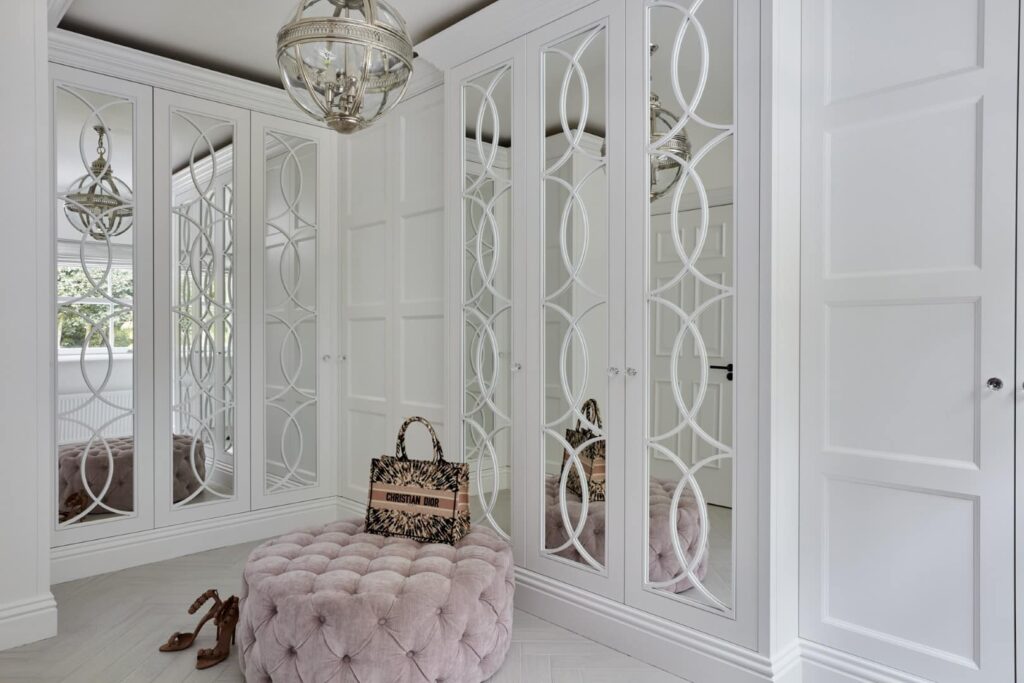 A dressing room is ideal for those who desire a space dedicated solely to the art of getting ready. This is great for those who have some spare rooms that can be converted into a dressing room. One of the main advantages of having a dressing room is that the room is not an extension of your bedroom – it is a separate space that offers you the privilege of indulging in your preparation routine with utmost style and privacy.
Unlike a walk-in wardrobe, a dressing room goes beyond clothing storage. A dressing room allows you to add personal touches that reflect your unique style journey. You can add a vanity table, full-length mirrors, a cosy sofa, or even a bathtub, and use the space to unwind, meditate, and prepare for the day ahead.
What you need to consider when choosing between the two
When making your decision, it is essential to consider factors like available space, budget, and your personal routine. A walk-in wardrobe may be ideal if you do not have a spare room and are looking for a balanced blend of practicality and style. On the other hand, a dressing room is best suited as a separate room, offering a dedicated space for pampering and storage.
So, whether you lean towards the organised elegance of a walk-in wardrobe or the intimate allure of a dressing room, our team of skilled designers with over a decade of experience can bring your vision to life, creating a space where you express yourself confidently every day.
At The Heritage Wardrobe Company, we specialise in creating bespoke wardrobes, dressing rooms, and walk-in wardrobes that cater to your preferences, space constraints, and personal style.
We also use premium materials and are committed to quality to ensure that your chosen space will stand the test of time.
Whatever you decide, our team at The Heritage Wardrobe Company is here to transform your vision into reality. Contact us today and we can start crafting the wardrobe that perfectly suits your lifestyle.