Mrs Doyle
An elegant, classically-inspired dressing room with a luxurious feel, designed to enhance the feeling of light and space.
Rebecca Doyle's beautiful Empire Wardrobes blend into the overall elegant, classically styled aesthetic of her bedroom, with the mirrors enhancing the feeling of space.
The open walnut shoe and handbag storage has been cleverly designed to fit around the uniquely shaped room, which houses the en-suite bathroom behind, creating an eye-catching feature.
The bespoke narrow dressing table allows space for the shoe and handbag unit whilst providing plenty of storage in the nine drawers below.
"Our original wardrobes were installed in February 2018 as part of our house renovation but then I felt I needed more storage for shoes and handbags. We had been really impressed by the service we received previously from The Heritage Wardrobe Company so I approached them again to see if they could help reconfigure the limited space – our dressing room is only 2.5m wide. Laurent was amazing helping me design the shoe and bag storage to wrap around the en-suite bathroom walls and a bespoke dressing table comprising of 9 drawers to replace the existing freestanding one. Although it's narrower - it actually provides more storage. I think Laurent even amazed himself that everything fitted so well into the space – we are so thrilled with the end results."

Rebecca Doyle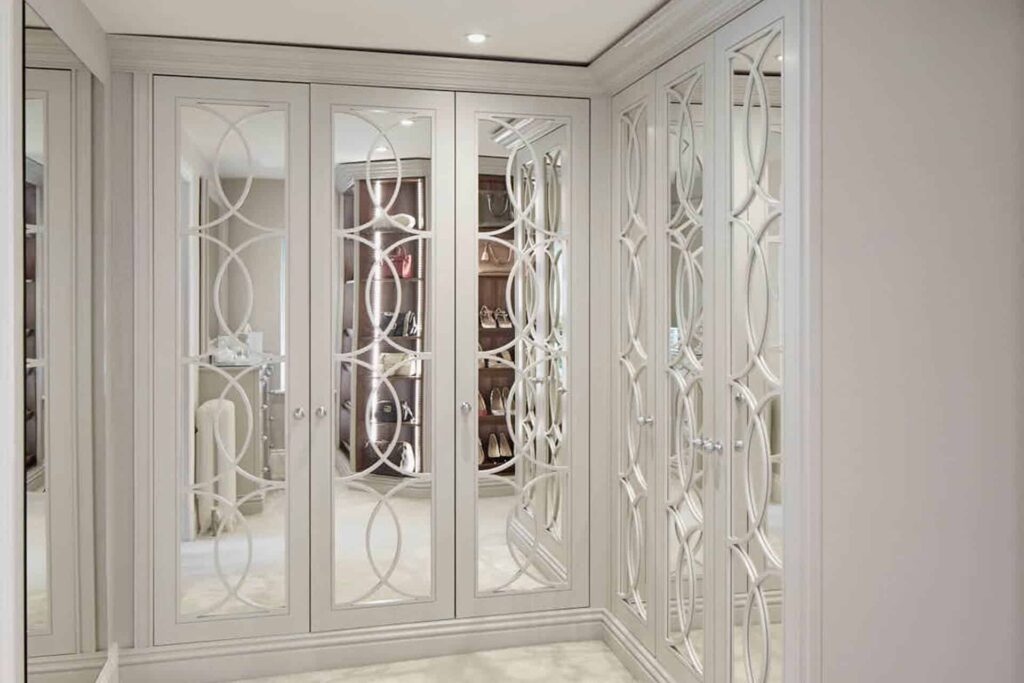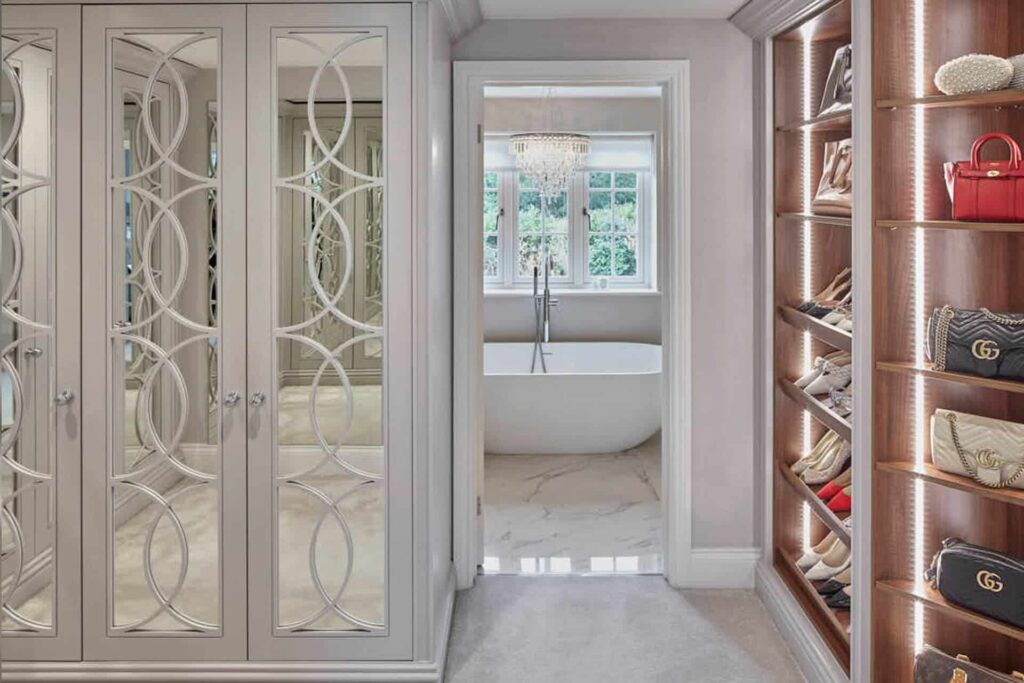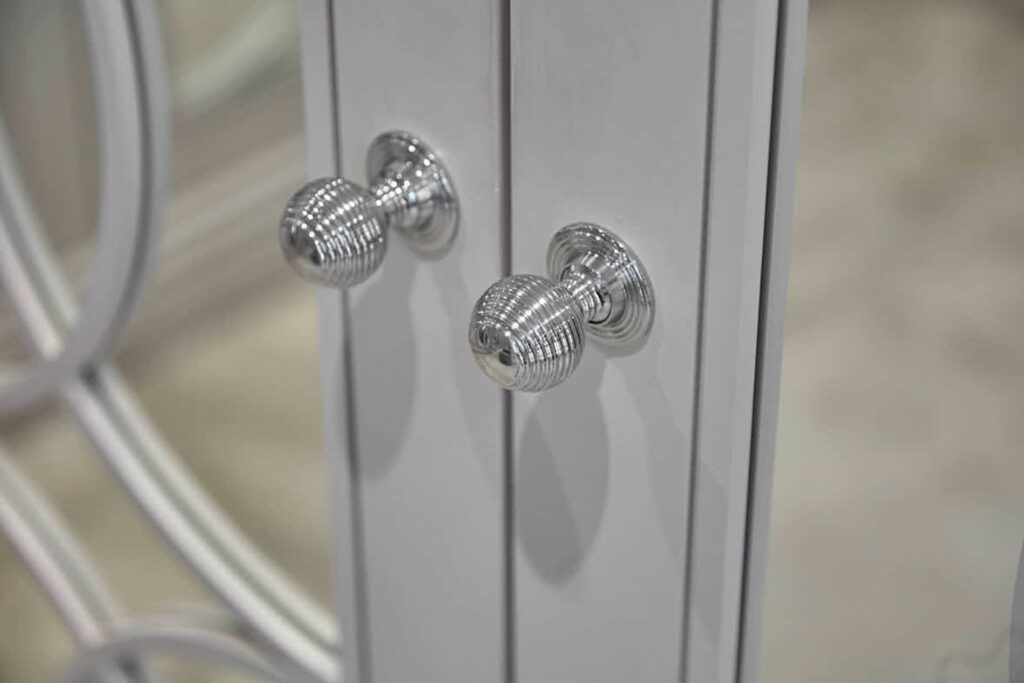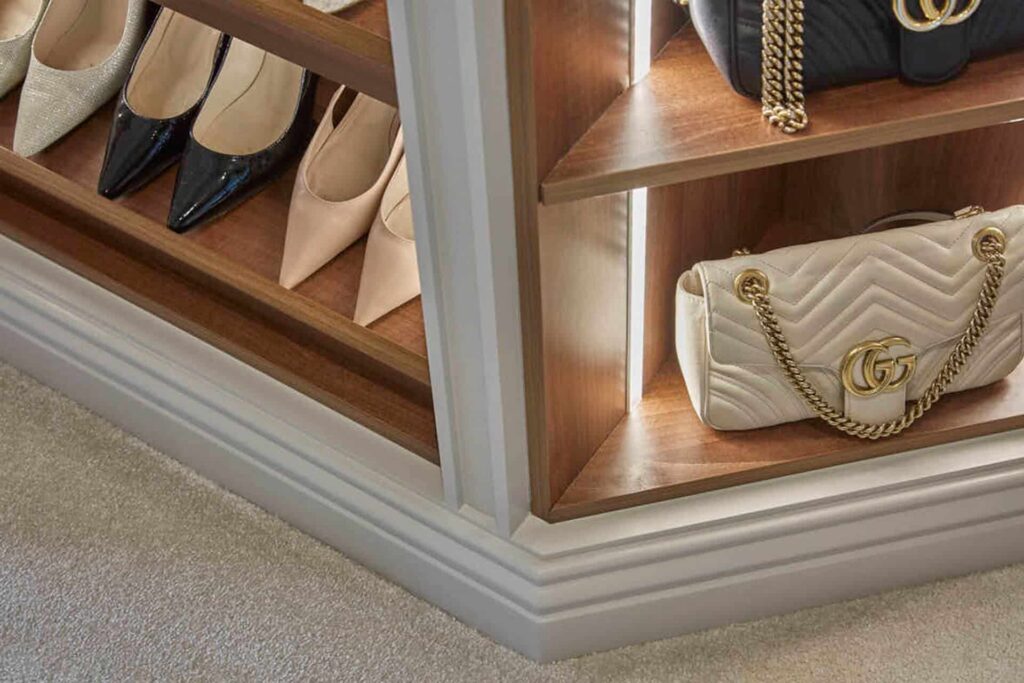 Unrivalled British quality
With over twenty-five years of British design and craftsmanship pedigree, we pride ourselves in producing beautiful bespoke bedroom furnishings with unsurpassable quality. Our expert designers meticulously study your home and taste, delivering products designed to last you for decades to come.
About us
Get in touch with our team today and begin your journey to exceptional custom-made storage. Our friendly and expert team are on hand to consult, craft, and construct your dream wardrobe or dressing room with unique creations designed to perfectly capture your vision.
Book Your Design Visit