In 2023, one trend that has taken the industry by storm is "Quiet Luxury." This understated design aesthetic has gained popularity for its focus on elevated materials, warm hues, and an overall sense of elegance.
Inspired by shows like "Succession," Quiet Luxury is all about creating spaces that exude sophistication without being overtly flashy.
Here's a quick dive into the latest trend, and how you can incorporate this trend to your interior.
Bedroom Interior: A Cosy Retreat
Quiet Luxury finds its perfect expression in bedroom interiors, with the goal of creating a calming and inviting space where you can unwind. You can start with a neutral colour palette, such as soft greys, muted blues, or warm earth tones. These colours provide a calming backdrop for the room.
Invest in high-quality, tactile fabrics for bedding and upholstery, such as plush velvet headboards, silk sheets, and cashmere throws. These materials not only look luxurious but also feel incredibly comfortable.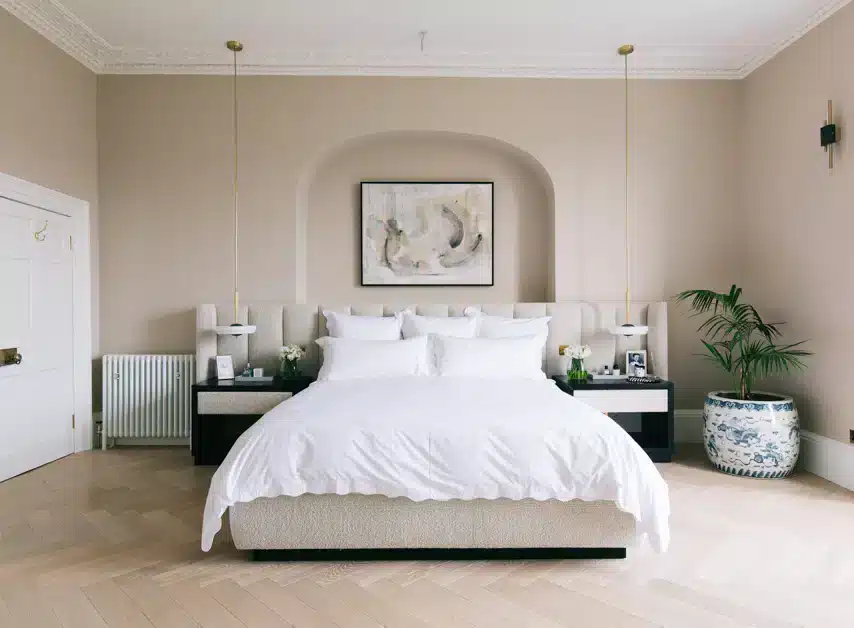 For furniture, opt for pieces with clean lines and minimalistic designs. A simple upholstered bed frame or a sleek nightstand can make a big statement. You might want to explore brands like The Sofa & Chair Company, as they offer a range of bespoke furniture, including luxurious sofas, chairs, and home accessories. Their pieces often feature exquisite fabrics and timeless designs that align perfectly with the Quiet Luxury trend.
Subtle Colours
The colour palette in Quiet Luxury interiors is all about subtlety. Neutral tones dominate, but you can add depth with accents like emerald green or sapphire blue. These colours can be incorporated through accessories, artwork, or small pieces of furniture.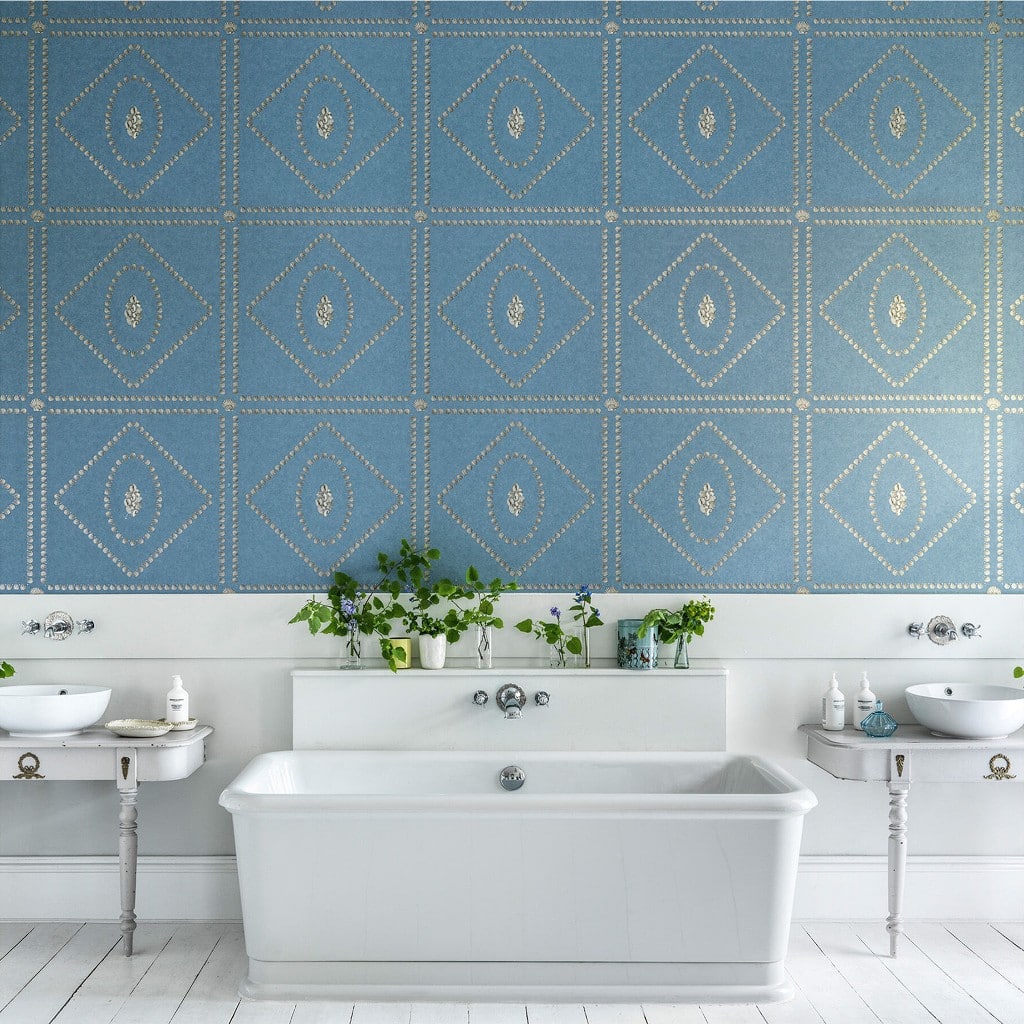 If you're looking for luxury wallpaper collections, then look no further than Cole & Son. Cole & Son's wallpaper collection blends traditional and contemporary design elements with intricate patterns and textures, adding a touch of refinement to any space.
Metallic accents, particularly brass and gold, are also popular in this trend. They add a touch of glamour without overwhelming the space. You can incorporate this by adding brass drawer pulls, gold-framed mirrors, or lighting with metallic detailing.
Soft and Soothing Lighting
Lighting plays a crucial role in setting the ambience of a Quiet Luxury interior. You can opt for soft lighting rather than harsh overhead lights. Table lamps with fabric shades such as orange, blues and greens and sconces can create a warm and inviting atmosphere. We recommend luxury designer lighting Deco Light, a leading lighting designer and manufacturer offering high-quality designs that complements well with modern interior.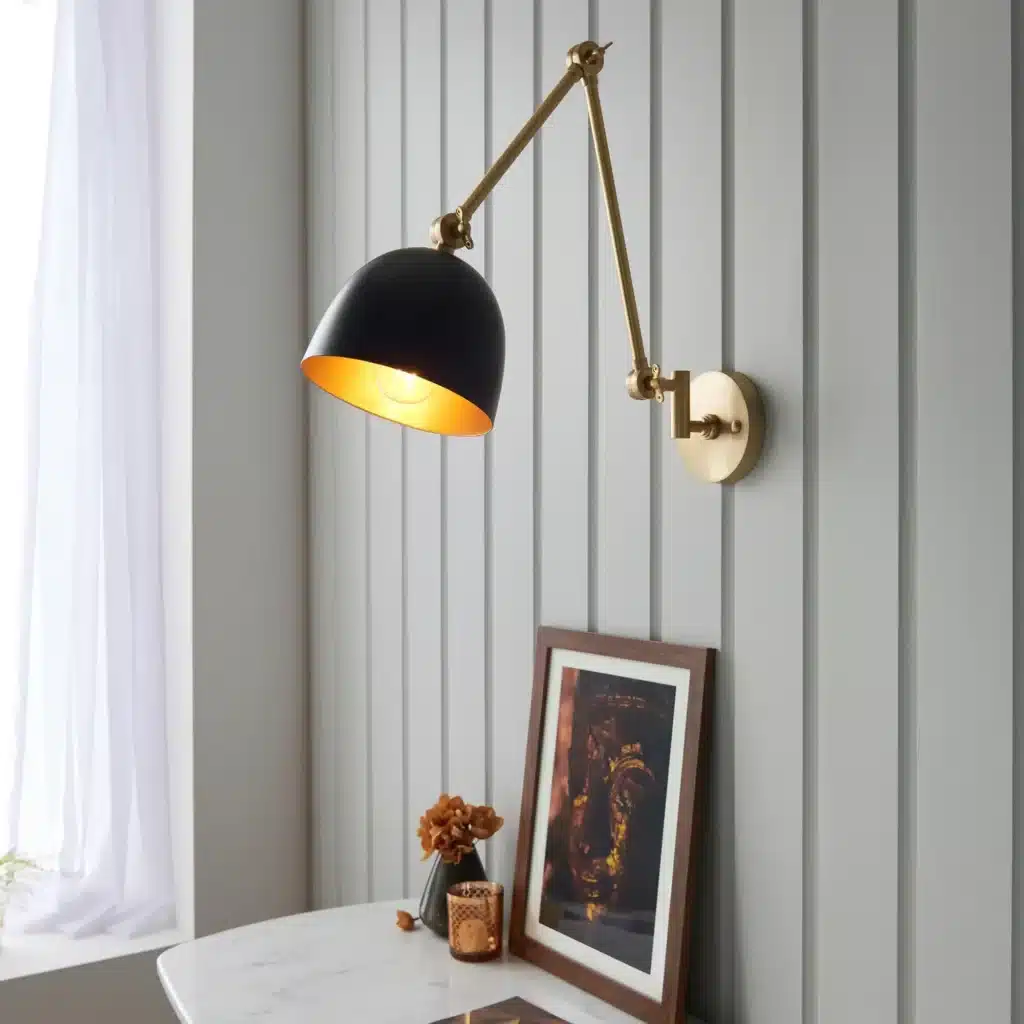 To create a calm ambience, you could also add dimmer switches to control the intensity of light in different areas of the bedroom. This allows you to customise the mood according to your preferences. This feature is simple yet adds sophistication to your bedroom.
Choosing Quality Over Quantity
When it comes to home decor, less is more in Quiet Luxury design. Select a few statement pieces to be the centrepiece of your room and be sure not to clutter the space. This could be a handcrafted ceramic vase, or perhaps a vintage Persian rug. We think you can't go wrong with The White Company, as their timeless designs and high-quality materials contribute to a sense of quiet elegance in your living spaces. If you prefer more eccentric and luxurious home décor pieces, then OKA is an excellent choice.
Quiet Luxury is more than just a trend; it's a lifestyle. It's about creating a luxurious yet comforting interior. Focusing on a refined colour palette, soft lighting, and curated decor, you can embrace the Quiet Luxury trend and completely transform your space. We hope this blog can inspire you on your next interior project.
Are you ready to transform your space into a quiet luxury? Look no further.
The Heritage Wardrobe Company specialises in crafting bespoke, fitted wardrobes and dressing rooms that introduce a touch of luxury to your home.
Contact The Heritage Wardrobe Company today and let our team of experts guide you through the process of designing and creating a bespoke dressing room that perfectly complements your lifestyle.