Combine storage and discovery with the enchanting opulence of walk-through wardrobes, which deliver bespoke storage solutions as well as a secret doorway into an ensuite or adjoining space.
Experience the enchantment of walk-through wardrobes
Walk-through wardrobes are our creative, luxurious way of making a true design statement in your home. Create a beautifully unique and enchanting addition to your house by blending our installation seamlessly into your bedroom, creating the illusion of walking through your wardrobe into another world.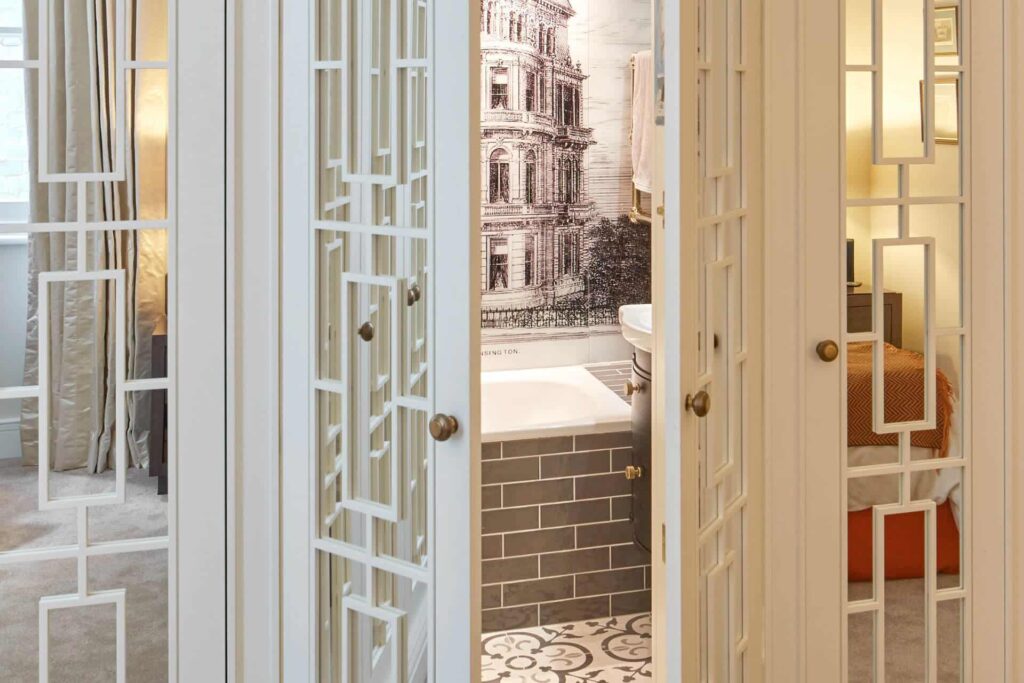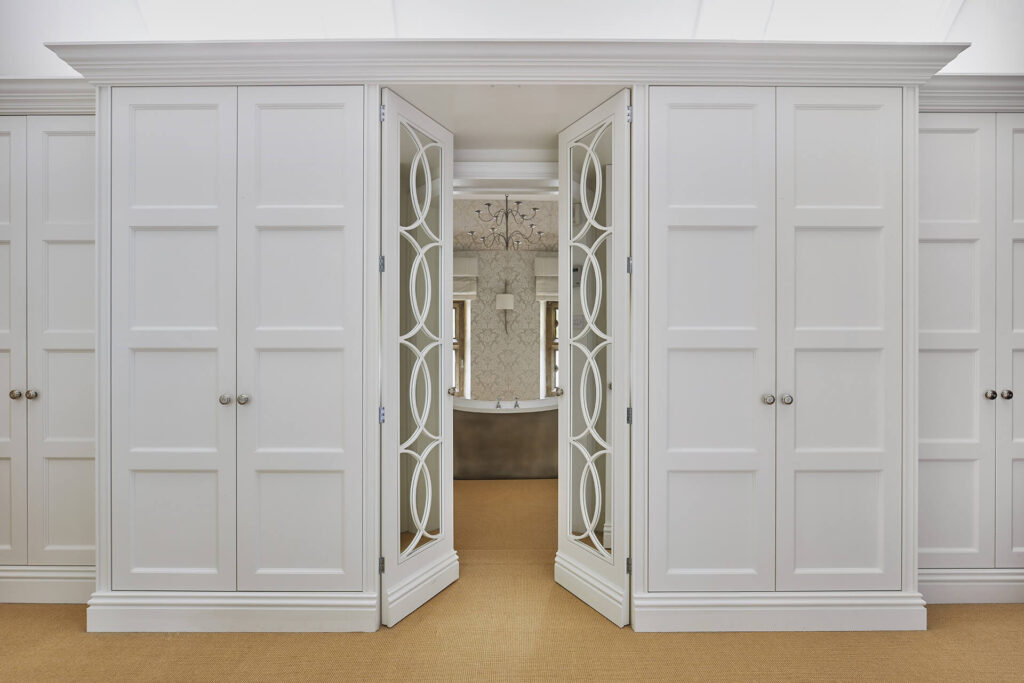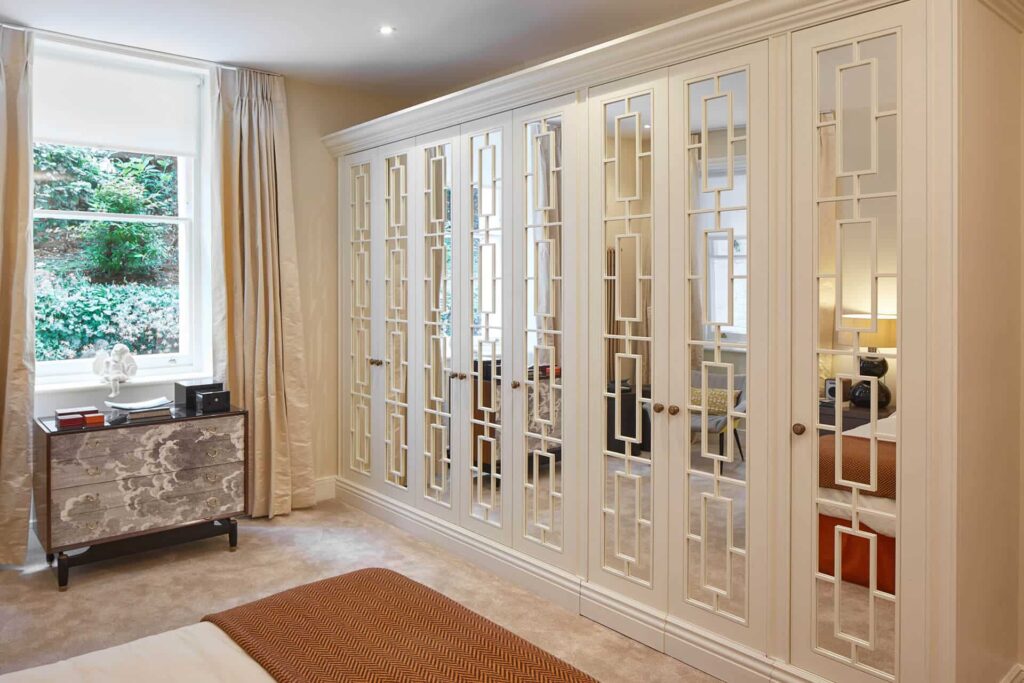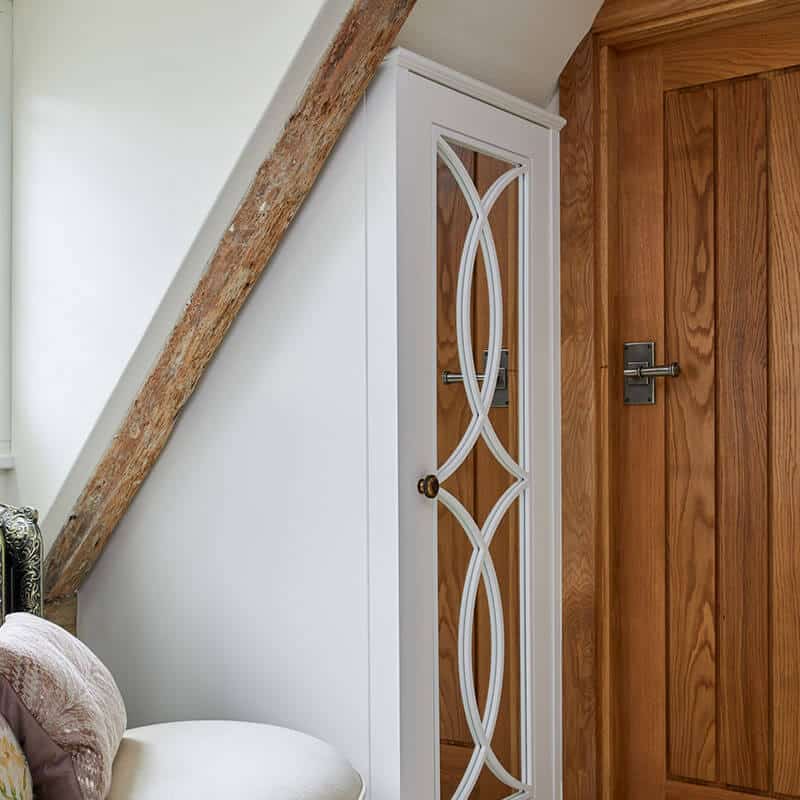 Why choose a walk-through wardrobe?
Our team of experts specialise in creating walk-through solutions that will fit in with your bedroom so convincingly that, on first look, you may not even realise that there is a door to another room hidden in your wardrobe.
Like all our other bespoke wardrobes, we can tailor your custom-made walk-through wardrobe to your lifestyle and needs. Whether you incorporate a bathroom or a dressing room to create the illusion of a vast wardrobe space, we can ensure that your installation is built to an exceptional standard and will create that 'wow' factor that you desire.
Transform your space into a whole new world of discovery and enchantment, combined with practical and beautiful storage, with a bespoke walk-through wardrobe.
Our walk-through wardrobes are bespoke to your tastes and requirements
A walk-through wardrobe from The Heritage Wardrobe Company is a true luxury. An enviable statement piece that will be the highlight of any home. If you're not sure how to get started, simply contact us at The Heritage Wardrobe Company and we'll be happy to share ideas and concepts to deliver purpose-built walk-through wardrobes for your home.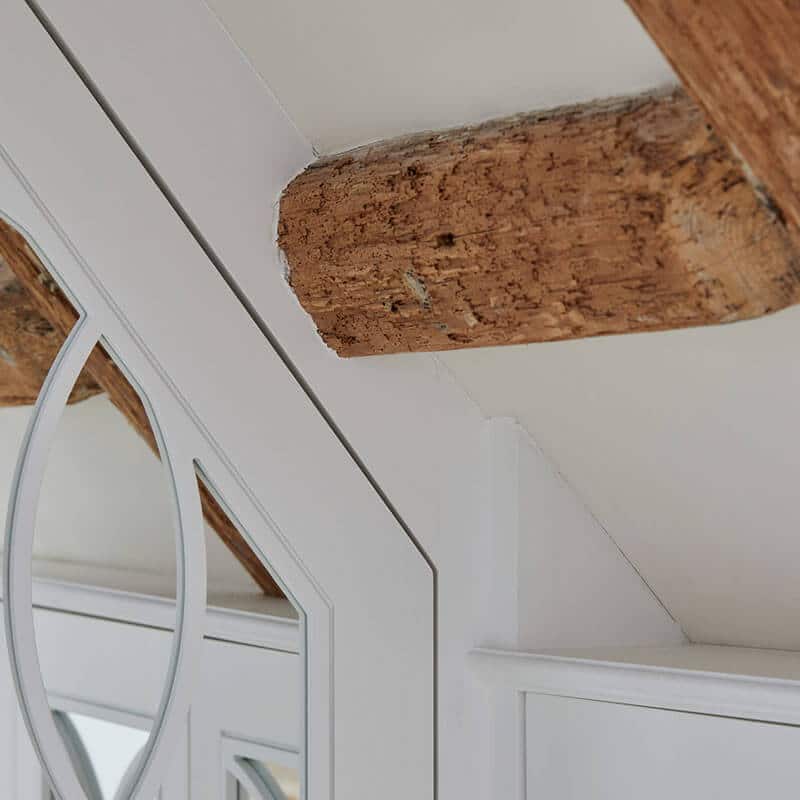 "Superb company. Had a great experience from start to finish. The quality of the end product is stunning and the installation team were faultless. Having had a lot of renovation work done in the past, it was such a pleasant experience to find a company who exceeded expectations and actually did exactly what they promised. Would thoroughly recommend."

Chris Baylis
"Quite simply outstanding service and quality start to finish. We are just completing a year long home rebuild that has involved around 20+ different suppliers. Laurent and his team at Heritage were consummate professionals. I would not hesitate to recommend them to anyone."

Chris Ross

Maidenhead, Berkshire
"The wardrobes are a WOW just how I imagined - thrilled to bits. Thank you so much for all your work. The two guys that did the building and painting were amazing."

Christine Stephens

Hampshire
"We are very pleased with the look + finish of the wardrobes. Both the fitter + the painter were efficient + helpful. First Class."

Lesley Hunt

Herefordshire
"Excellent, efficient service from start to finish. Our wardrobes look sensational and the whole process was really easy and smooth. Can't rate them highly enough."

Anne Slater

Kent
"We had such a great experience with Heritage Wardrobe Company from start to finish. The design process was professional and timely, the lead time was really quick and the install with the fitters was tidy professional friendly and to a high standard. Would definitely recommend."

Cecilia Seilern

Kent
Unrivalled British quality
With over twenty-five years of British design and craftsmanship pedigree, we pride ourselves in producing beautiful bespoke bedroom furnishings with unsurpassable quality. Our expert designers meticulously study your home and taste, delivering products designed to last you for decades to come.
About us
Get in touch with our team today and begin your journey to exceptional custom-made storage. Our friendly and expert team are on hand to consult, craft, and construct your dream wardrobe or dressing room with unique creations designed to perfectly capture your vision.
Book Your Design Visit
Book a design consultation
We pride ourselves on providing unparalleled service to our clientele. Our exclusive wardrobe and dressing room design service begins with a one-to-one consultation in your home, where our esteemed designers will discuss your requirements to provide you with a unique and seamlessly fitted solution.
Book Your Exclusive Design Visit Today