Countryside Properties
A luxurious dressing room space fitted in an open bedroom designed with the exquisite location in mind.
A beautifully open bedroom and dressing room space, our Empire mirrored fitted wardrobes were chosen for this Buckinghamshire property. Working with a sloping ceiling, our bespoke handcrafted wardrobes were tailored to the existing architectural features ensuring that no space was left unused. The end result was an exquisite wardrobe solution that offered ample storage as well as an elegant design that is sympathetic to the surrounding décor details.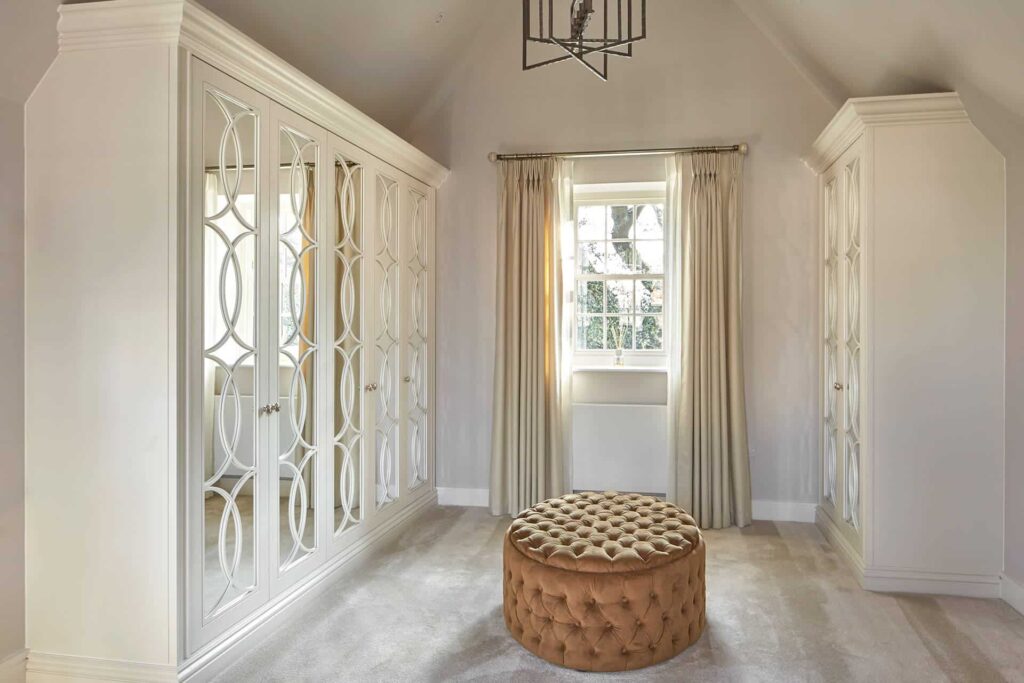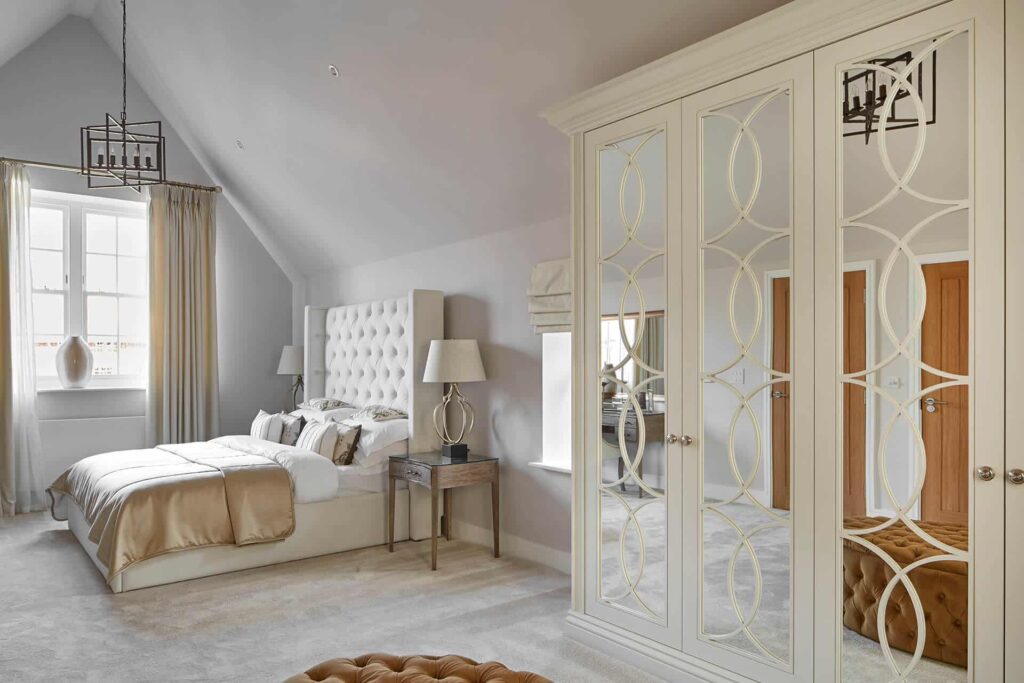 Unrivalled British quality
With over twenty-five years of British design and craftsmanship pedigree, we pride ourselves in producing beautiful bespoke bedroom furnishings with unsurpassable quality. Our expert designers meticulously study your home and taste, delivering products designed to last you for decades to come.
About us
Get in touch with our team today and begin your journey to exceptional custom-made storage. Our friendly and expert team are on hand to consult, craft, and construct your dream wardrobe or dressing room with unique creations designed to perfectly capture your vision.
Book Your Design Visit