Mrs Lythall
A stunning Hampton style wardrobe that echoes romantic elegance for a classically feminine bedroom.
Paulette Lythall's stunning Hampton Wardrobe echoes the romantic elegant feel of her classically feminine bedroom, inspired by a stay at The Hermitage Hotel Monte-Carlo.
The beautiful Hampton mirrored design fits in with the aesthetic of the room reflecting the dramatic floral mural over the bed and giving the bedroom a refreshing open feel.
The stylish grey bespoke internals include a 'pull down' rail, as well as 3 other hanging rails, shelving and shoe storage.
"I feel I received a really personal service from The Heritage Wardrobe Company which included two or three visits to look at the finishing and design aspects. I was advised that we could remove the central column between our existing separate wardrobes to create more space. Then the designer worked with me to tailor the wardrobe to my personal requirements. From start to finish I received a very personal service, any query I had was responded to quickly and overall all the workmen were just wonderful. They were very efficient, completing the project within the timeframe, including the two workmen who deconstructed the original wardrobes."

Paulette Lythall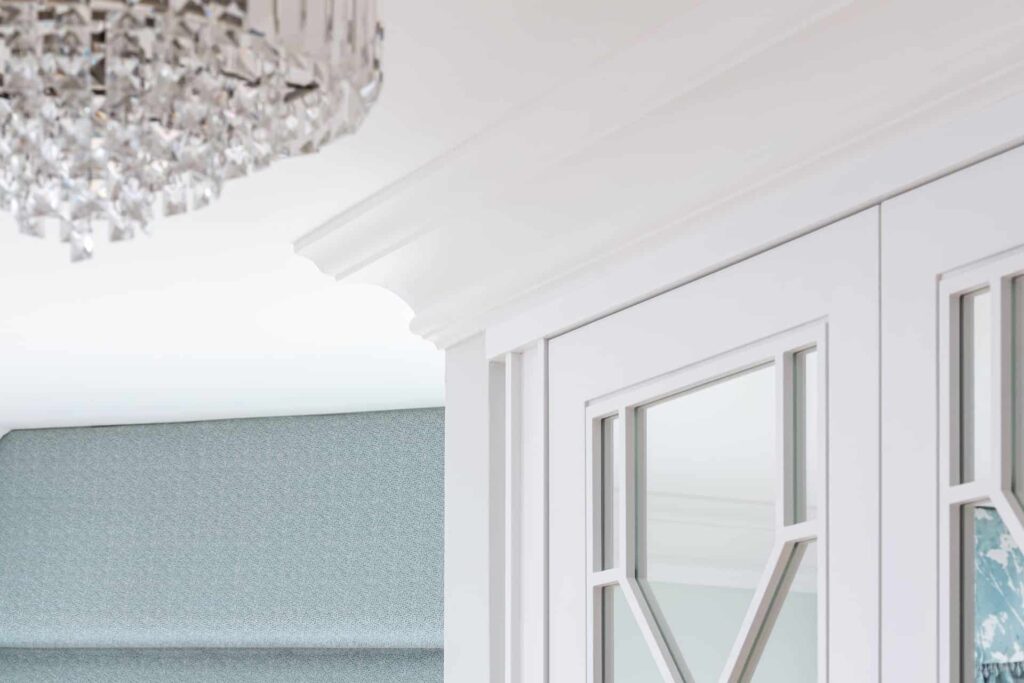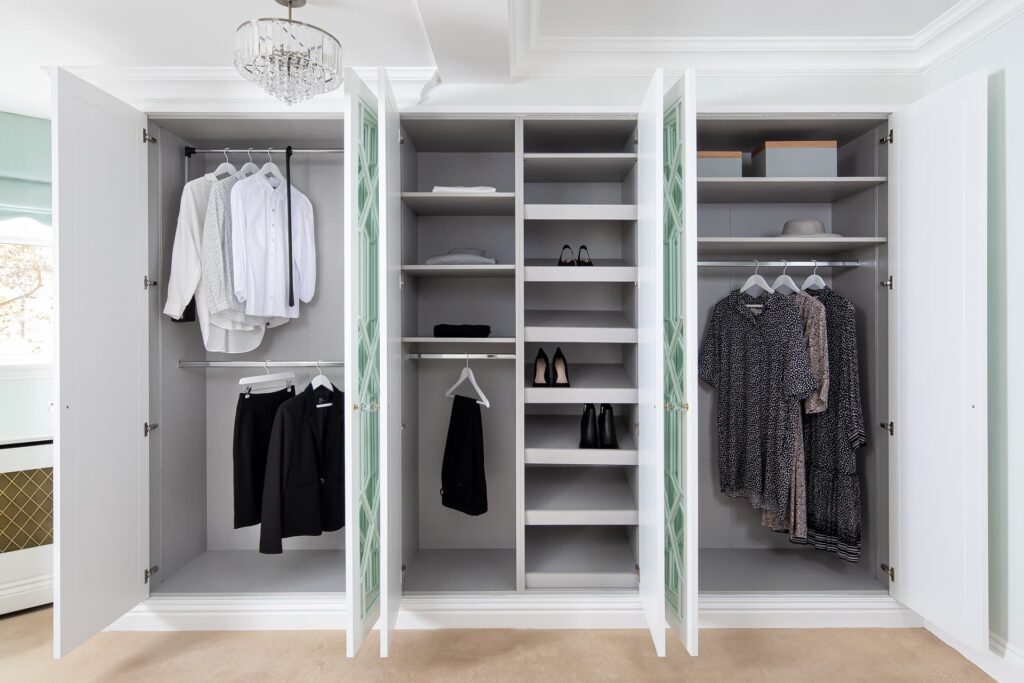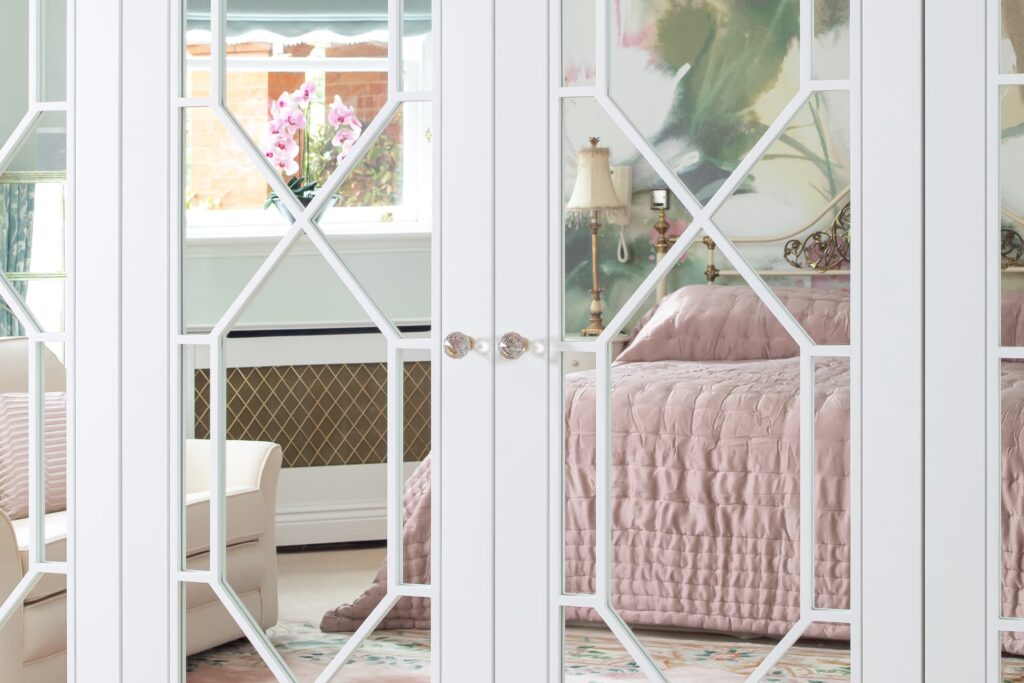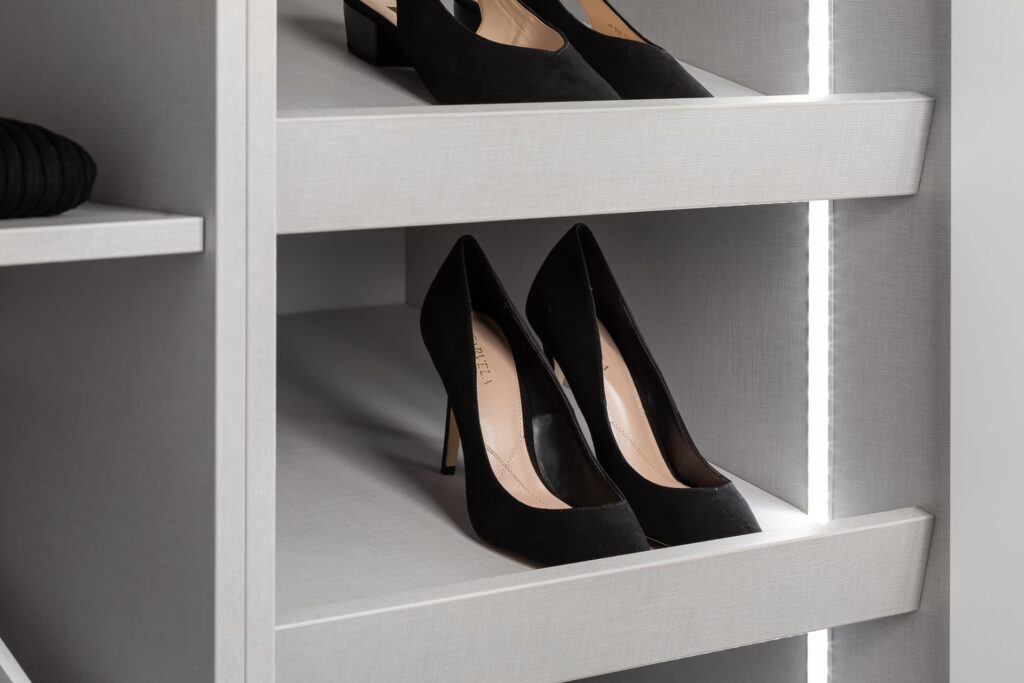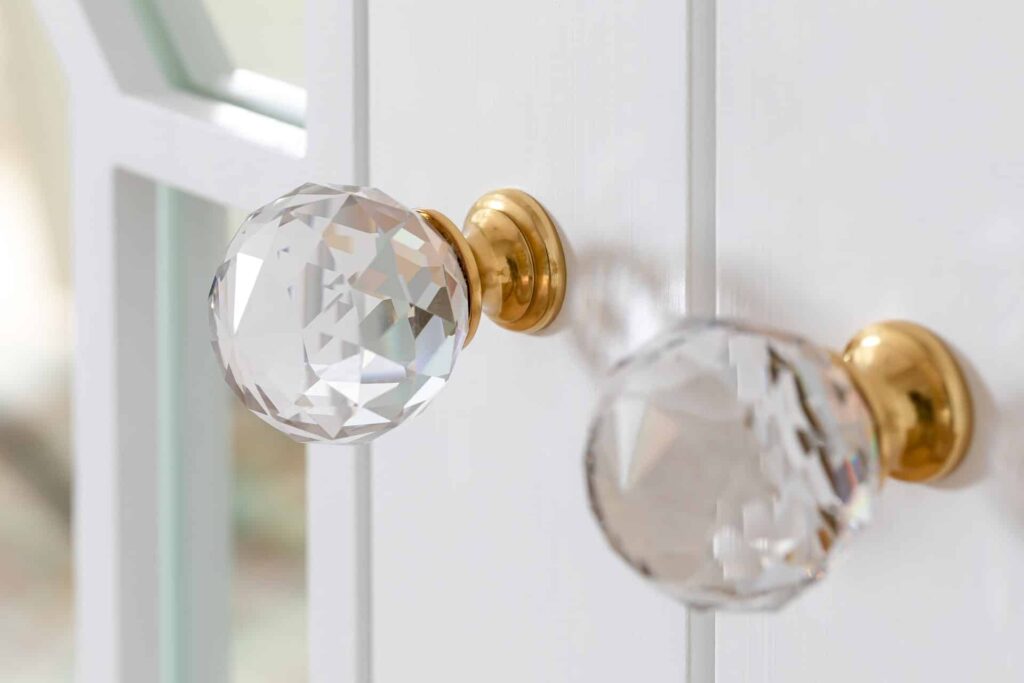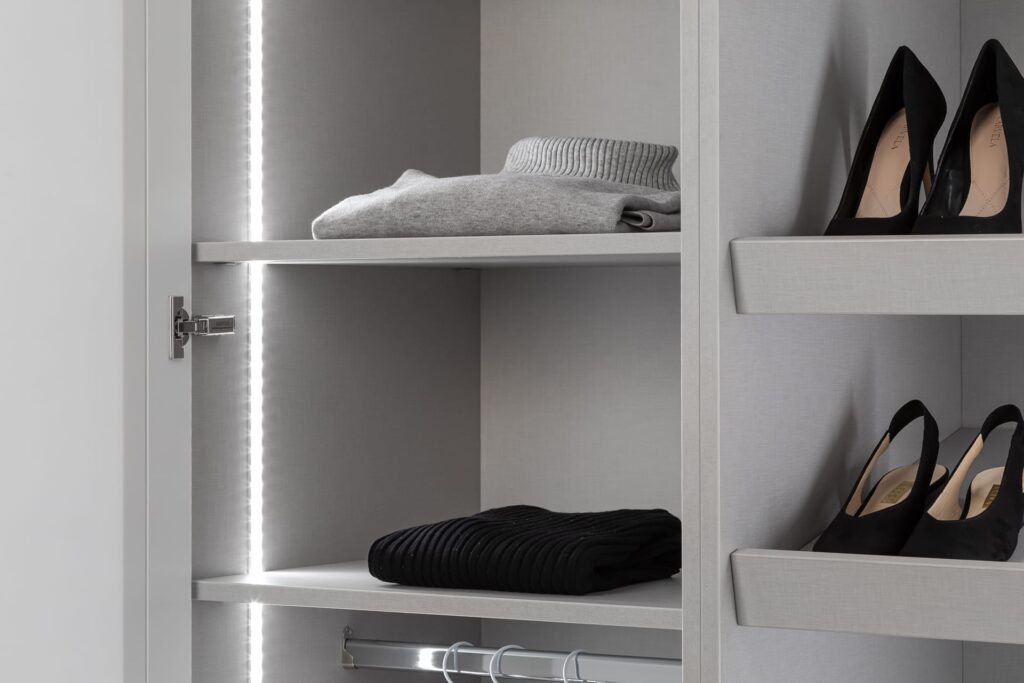 Unrivalled British quality
With over twenty-five years of British design and craftsmanship pedigree, we pride ourselves in producing beautiful bespoke bedroom furnishings with unsurpassable quality. Our expert designers meticulously study your home and taste, delivering products designed to last you for decades to come.
About us
Get in touch with our team today and begin your journey to exceptional custom-made storage. Our friendly and expert team are on hand to consult, craft, and construct your dream wardrobe or dressing room with unique creations designed to perfectly capture your vision.
Book Your Design Visit