Mrs Mayers
A sophisticated Balmoral fitted wardrobe accompanied by a luxurious dressing room to create an illuminated space.
Fiona Mayers' stunning Balmoral mirrored wardrobe installation blends simplicity with sophistication, providing ample storage space designed specifically for her requirements.
Her gorgeous Empire dressing room perfectly complements the Balmoral fitted wardrobe, creating an illuminated and open dressing room space with elegant circular fretwork and full-length mirrored panels to maximise natural light.
The result is a luxurious and refined bespoke design. Combining the two styles added enough storage space for Fiona and increased the natural lighting to create an enchanting and ethereal finish.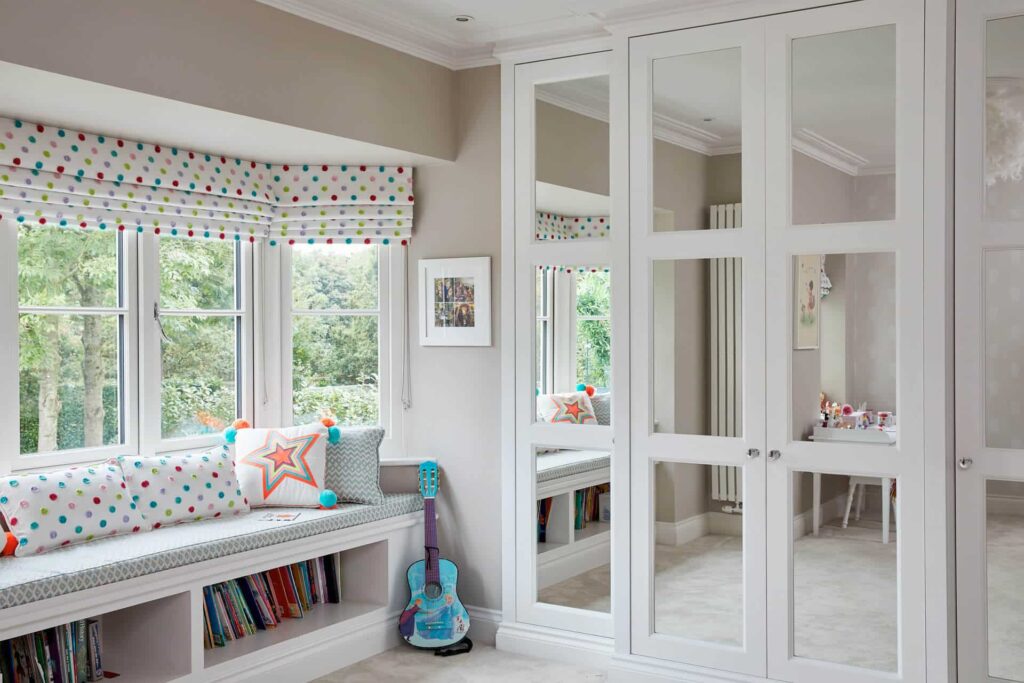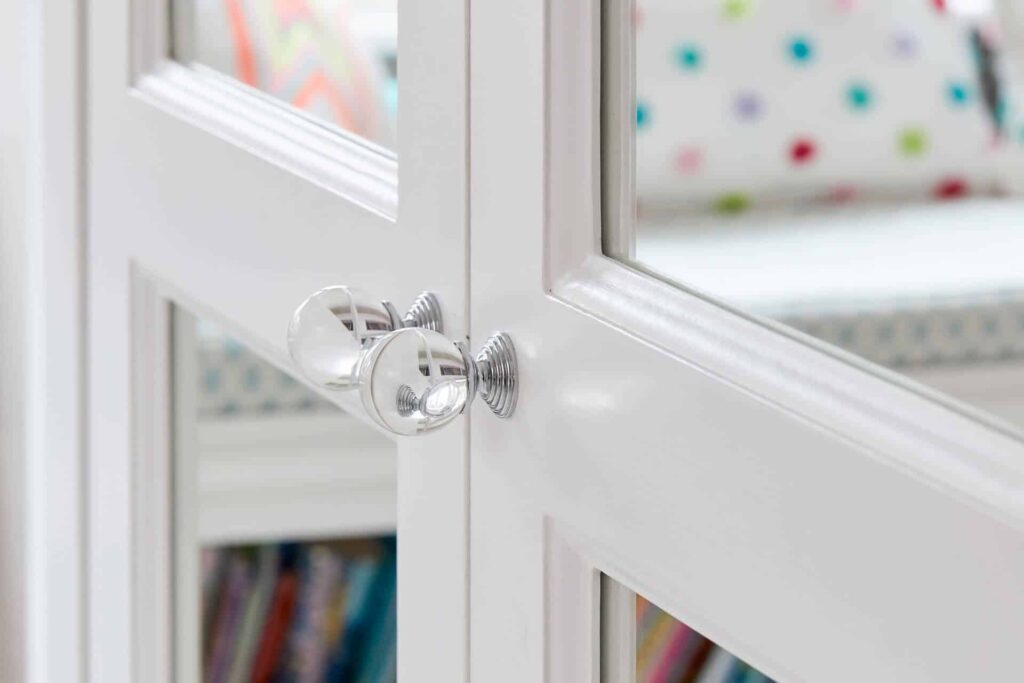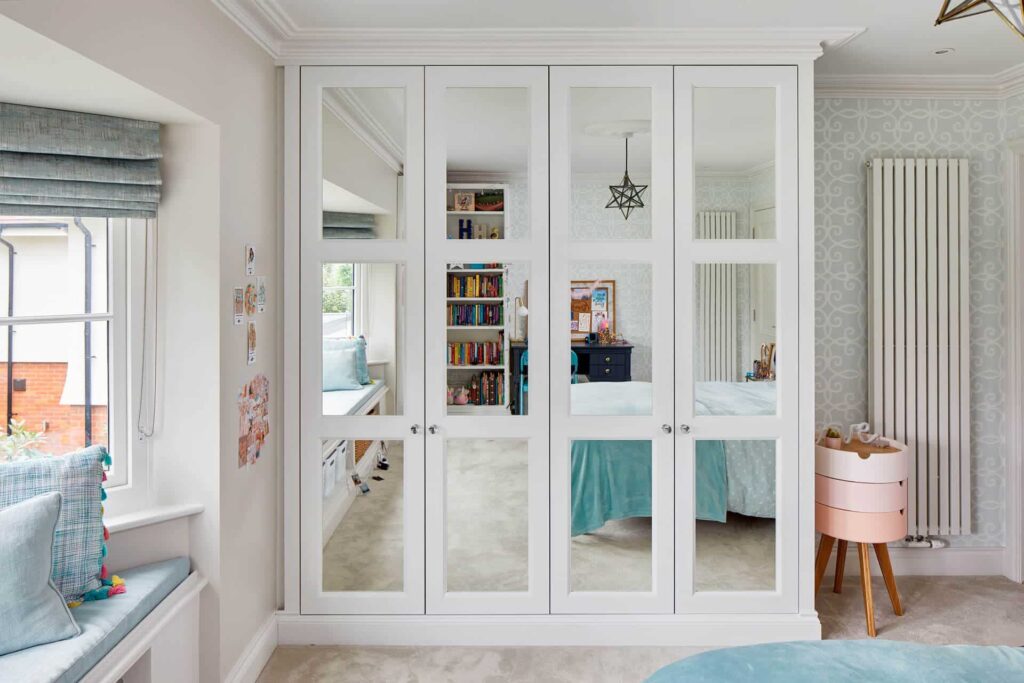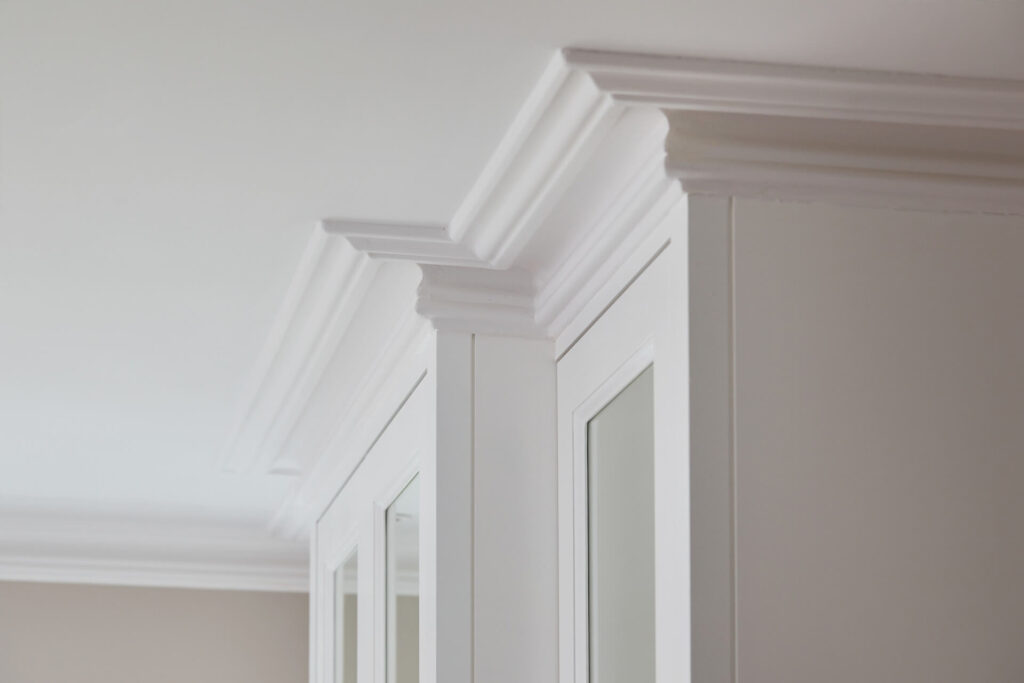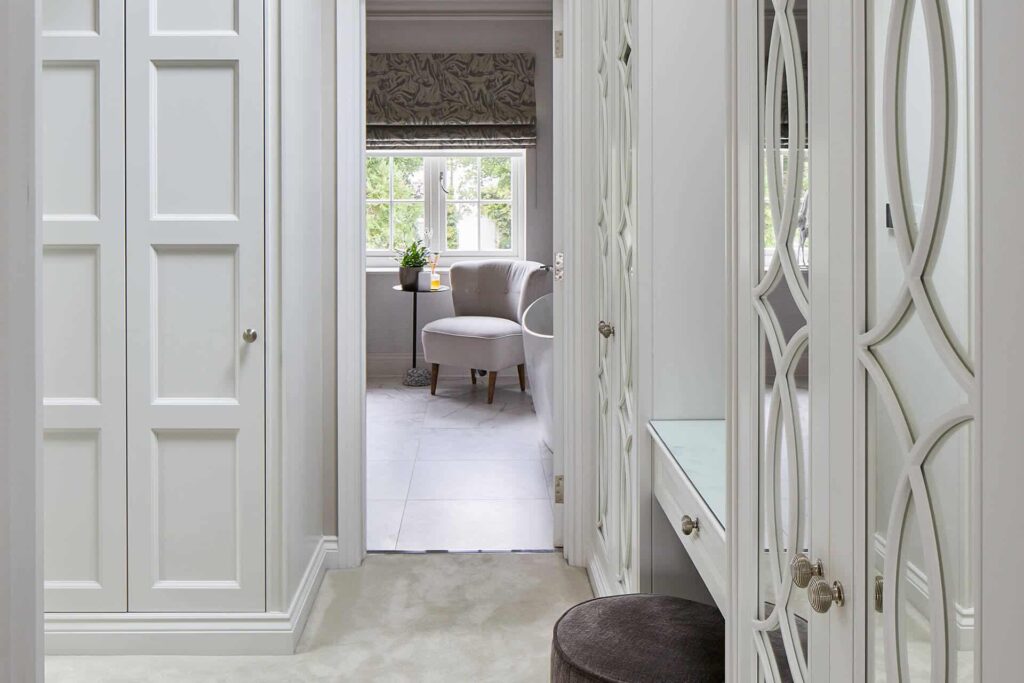 Unrivalled British quality
With over twenty-five years of British design and craftsmanship pedigree, we pride ourselves in producing beautiful bespoke bedroom furnishings with unsurpassable quality. Our expert designers meticulously study your home and taste, delivering products designed to last you for decades to come.
About us
Get in touch with our team today and begin your journey to exceptional custom-made storage. Our friendly and expert team are on hand to consult, craft, and construct your dream wardrobe or dressing room with unique creations designed to perfectly capture your vision.
Book Your Design Visit