In today's fast-paced world, the concept of a home office has become more important than ever. With the rise of remote work and the need for a comfortable and efficient workspace, it's time to create an office that truly suits your needs.
Whether you're a remote worker or simply need a dedicated workspace, converting your spare room into a home office with bespoke fitted storage is a brilliant solution.
With these five simple steps, you can transform your home office into the workspace of your dreams. Read on to find out.
Step 1: Assess Your Space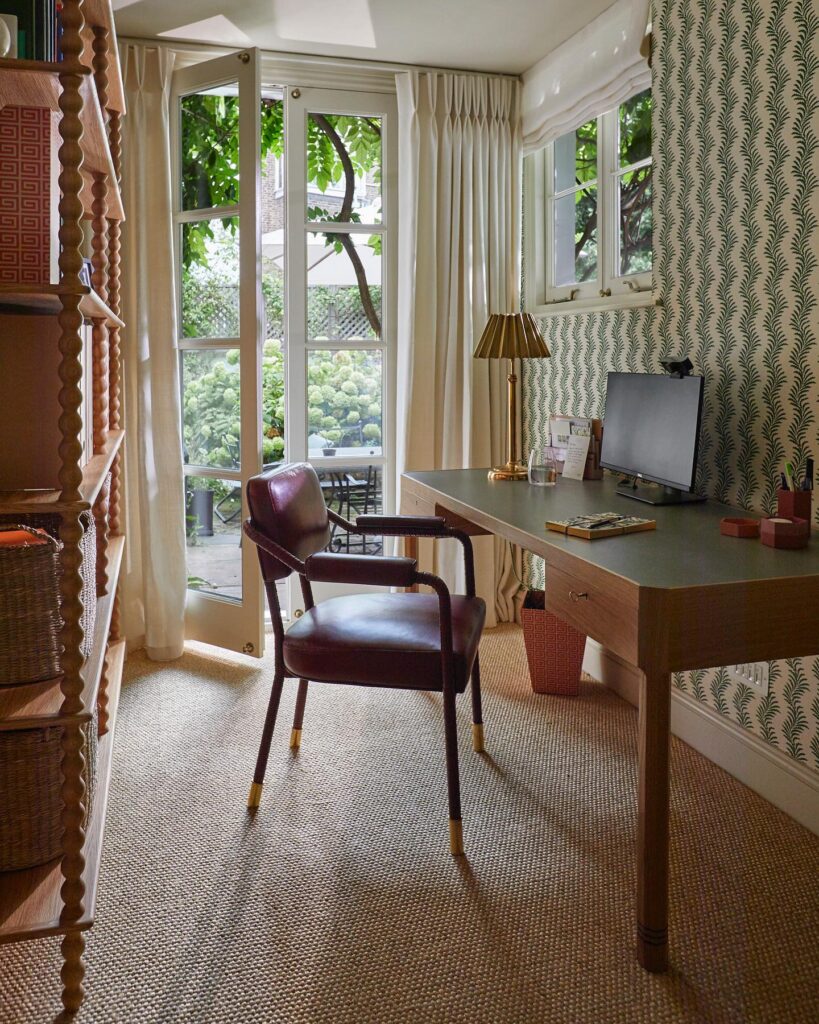 The first step is to assess your spare room. Measure the available space, consider the layout, and envision how you'd like your home office to look. We recommend following accounts like @britishinteriorstyle or @studioduggan for some inspiration.
Once you have an idea of what style you want to go for, then it's time to consult with one of our professional designers who can help bring your vision to life.
Step 2: Choose Bespoke Fitted Storage Solutions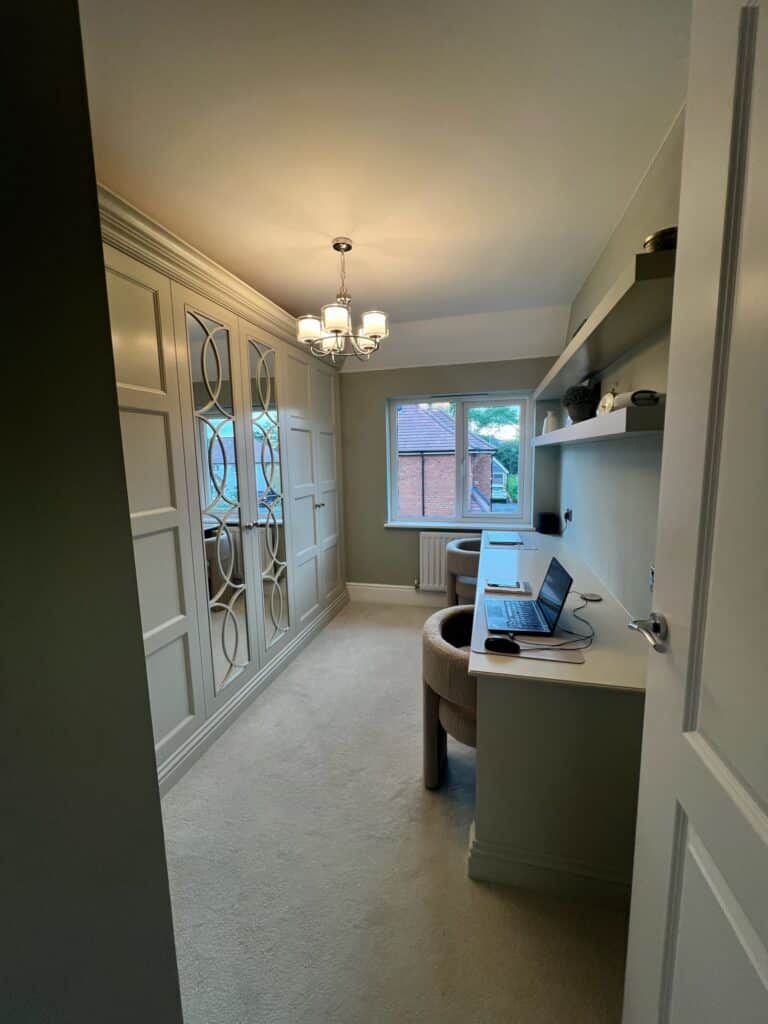 Bespoke, fitted storage should be the heart of your home office transformation. It's designed to fit seamlessly into your room, making the most of every space available.
By working with us, we can help you choose from a variety of finishes, styles, and features that suit your specific requirements.
Here's a good example of how we incorporate our bespoke fitted Empire doors to create a more luxurious look for the office.
Additionally, you can explore different options like built-in cabinets, wardrobes, and shelving units to perfectly fit your available space and storage needs.
Step 3: Create a Functional Workspace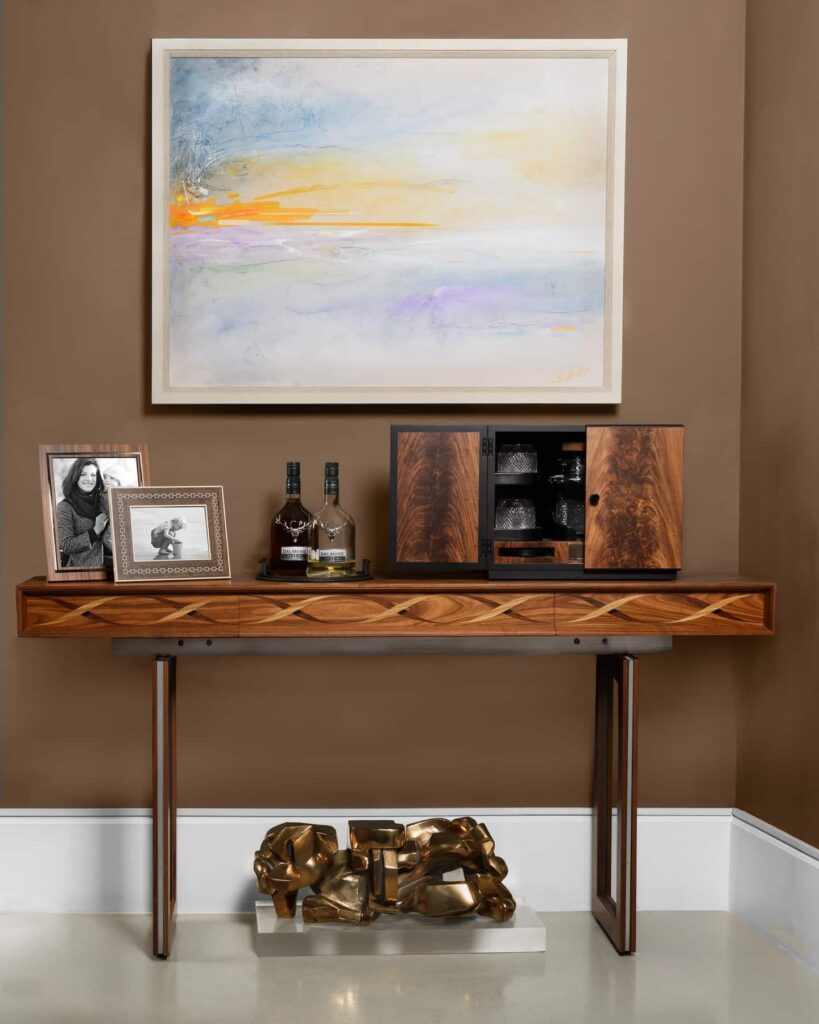 When designing your home office, remember that your workspace reflects your aspirations and goals. Selecting ergonomic furniture and creating an organised and functional space can help increase productivity and inspire creativity.
Consider factors like cable management or invest in a comfortable chair and an adjustable desk to elevate your work experience. For a touch of luxury, you can explore renowned brands such as Linley, as they are synonymous with elegance and quality, adding a distinctly British flair to your home office.
Step 4: Blend Luxury and Efficiency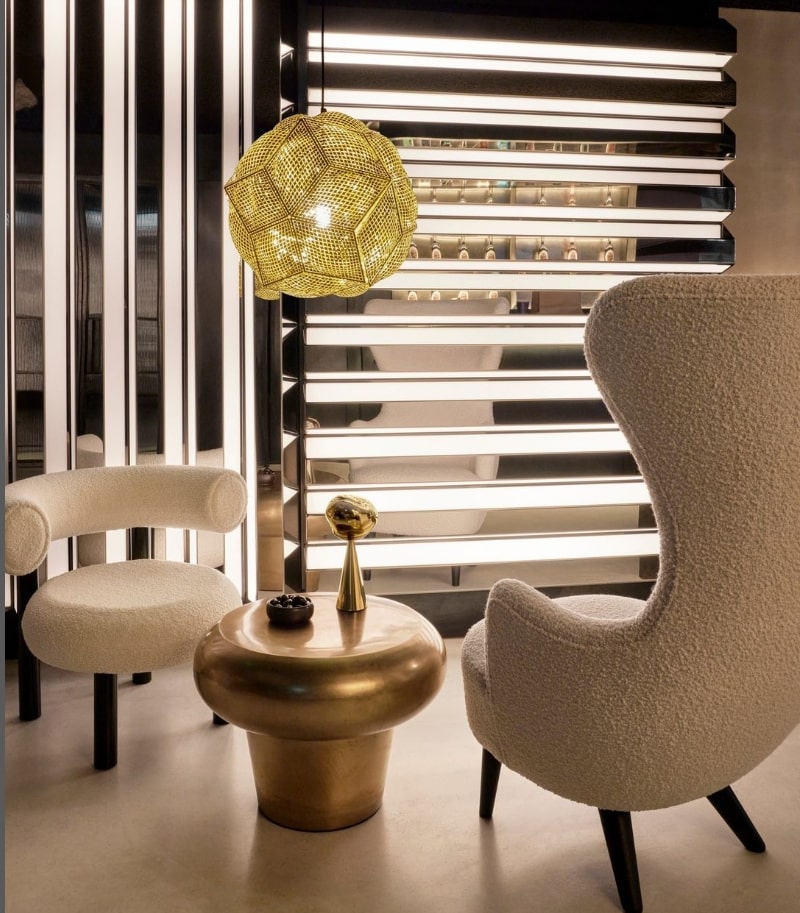 Investing in bespoke-fitted storage solutions is more than just creating a functional office space. It is a way to merge luxury and efficiency into a harmonious package of unmatched quality. By selecting premium materials and finishes, you can create an office that is not only efficient but also embodies the touch of luxury that you deserve.
The choice of materials and finishes plays a significant role in defining the overall aesthetics and durability of your bespoke storage. Therefore, it is crucial to explore timeless brands like Tom Dixon, whose exceptional designs will inspire you.
Step 5: Make it Tech-Ready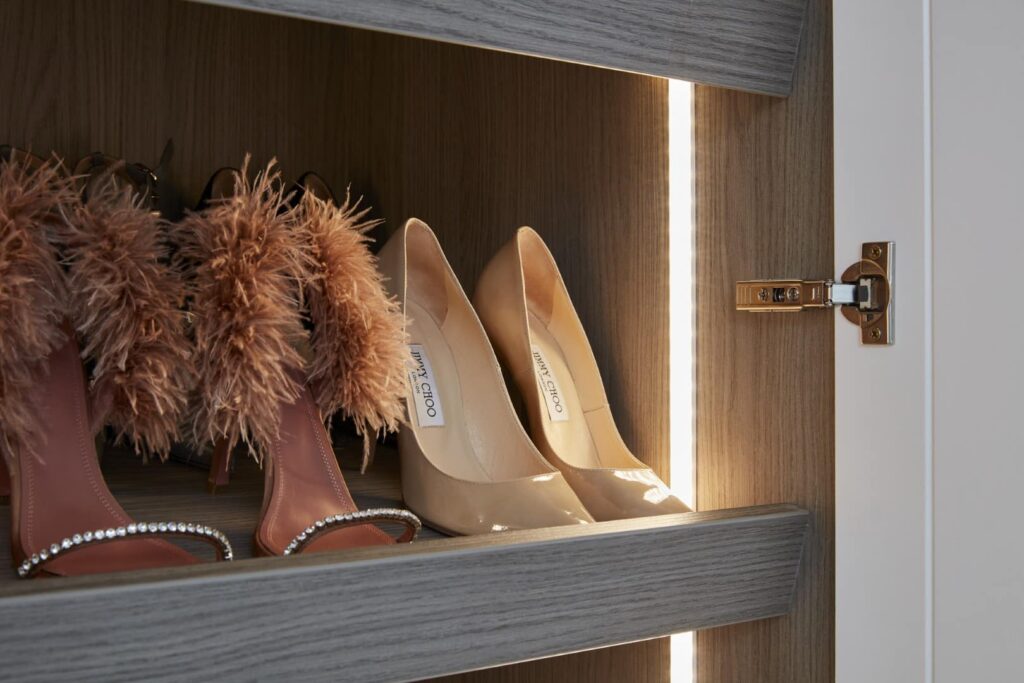 Tech-savvy professionals, this is an absolute must! To maximise your productivity and create an efficient work environment, it's important to equip your space with the latest advancements.
Start by considering essential elements like cable management, which not only ensures a clutter-free workspace but also promotes safety and organisation.
Lighting is another critical aspect to address. Smart lighting solutions can be a game-changer, allowing you to adjust the brightness and colour temperature to match your task and mood. This not only reduces eye strain but also creates an ambience conducive to work.
---
Ready to create your dream home office with bespoke fitted storage? Contact us now for a design consultation and take the first step towards a more productive work-from-home experience.