The very nature of loft conversions means that you are often left with awkward spaces that won't accommodate an off-the-peg wardrobe which makes bespoke, fitted wardrobes the ideal choice.
Unlike standard wardrobes, built-in customised wardrobes can be designed to fit around sloping ceilings, match the exact contours of your walls and maximise the storage potential of alcoves, eaves and awkward corners. They make the most of every millimetre of space and with a contemporary design, loft conversion fitted wardrobes are a sought after feature that will add value to your home when you come to sell.
Here's a few loft conversion wardrobe ideas:
Walk-in attic wardrobes
For a real touch of luxury, you could opt for a walk-in wardrobe in your attic that give you floor-to-ceiling storage at the tips of your fingertips and make it easy to organise clothes and accessories so that everything has its place. For some added wow factor, consider adding customised furniture to match, such has the beautiful glass-topped island pictured above.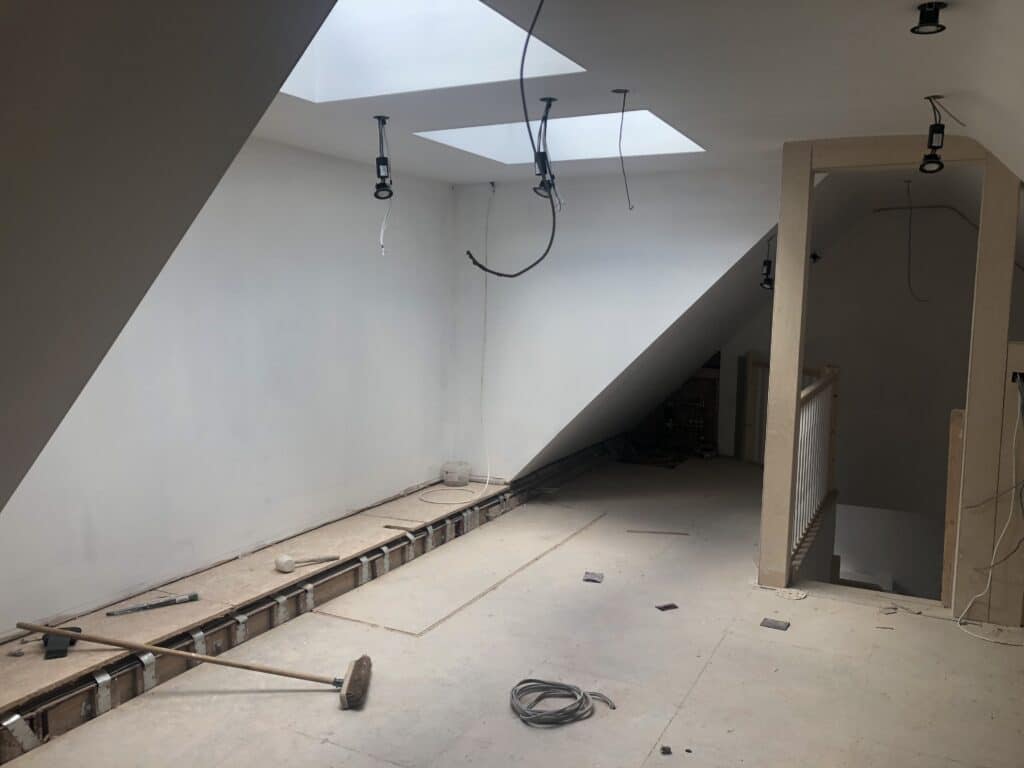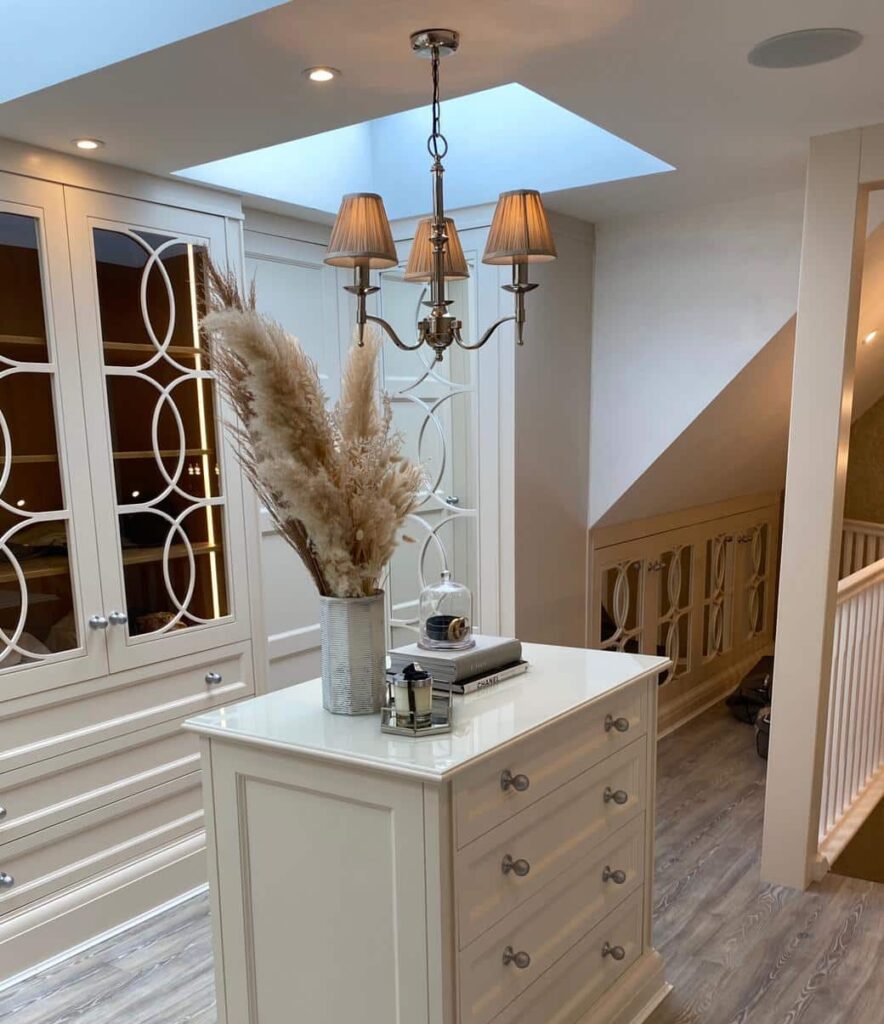 Sloped ceiling designs
Slopes are a problem when it comes to standard furnishings, but if you opt for something bespoke, they can enhance the overall design. Take this tiny alcove pictured at the foot of a flight of stairs. For years, it was an unused space, but when the owners worked with us to design elegant cupboard space and added a bespoke dressing table, it became a key design feature and a favourite part of the house.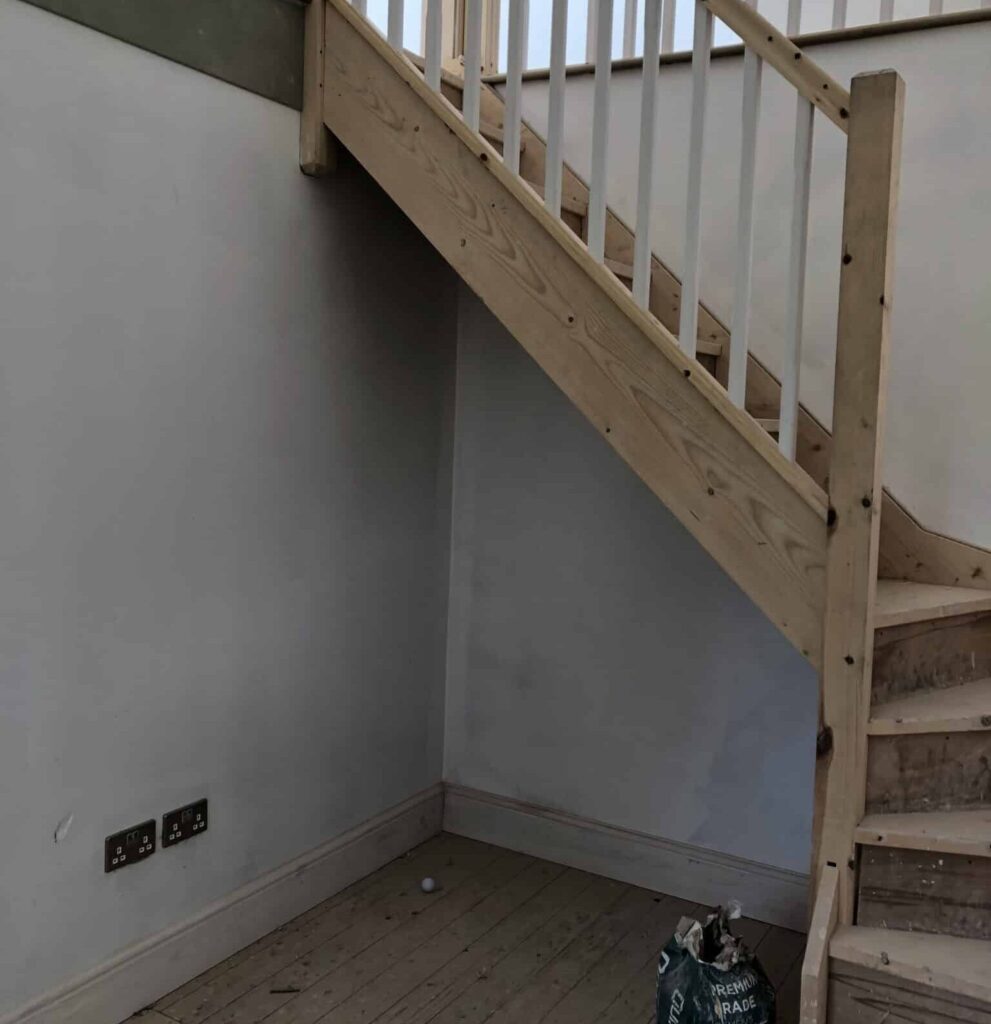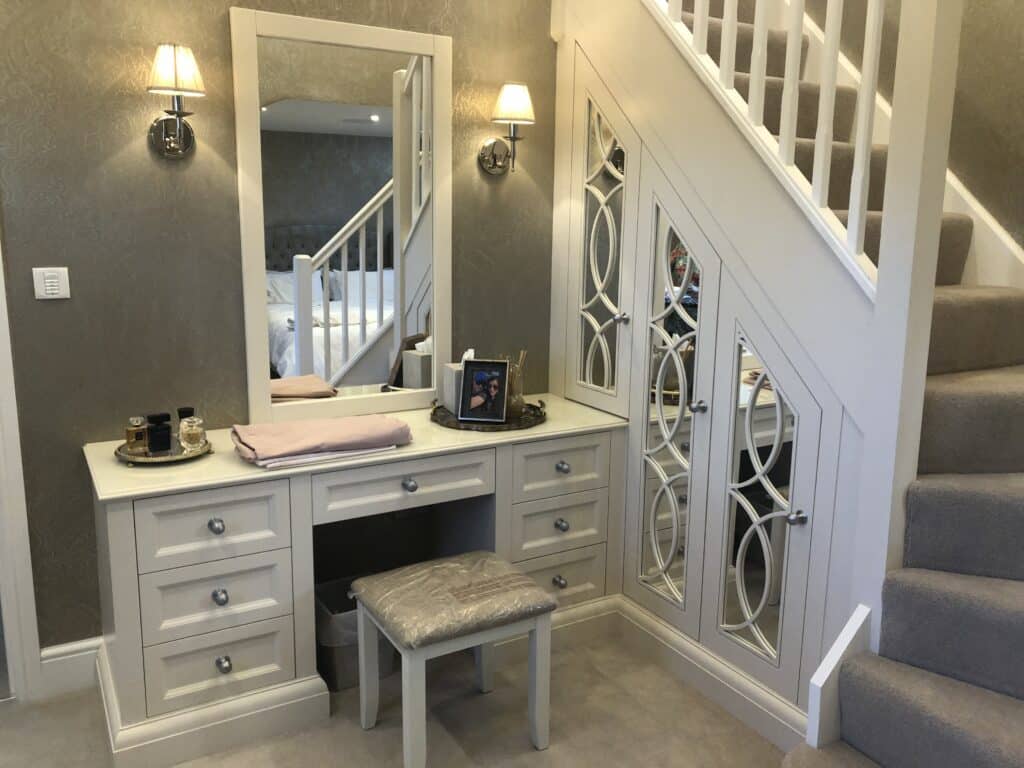 Inside loft conversion fitted wardrobes
When you choose bespoke built-in wardrobes for your loft conversion, you can choose how the storage is configured depending on your needs and how you intend to use the room. Loft conversion fitted wardrobes, like any other wardrobe, can accommodate rails, drawers, shoe storage and any special compartments you may require.
Hidden doors to an en suite
Many homeowners install an en-suite bathroom into their loft conversions and if you have the space, a wardrobe that runs from floor to ceiling and wall-to-wall, with doors in the centre that lead to the bathroom, make for a stunning design choice.
Mirrored doors
If you want to make your loft space appear even bigger than it is, mirrored doors on a built in customised wardrobe are an elegant choice. They make the most of the natural light available and can give the illusion of more room.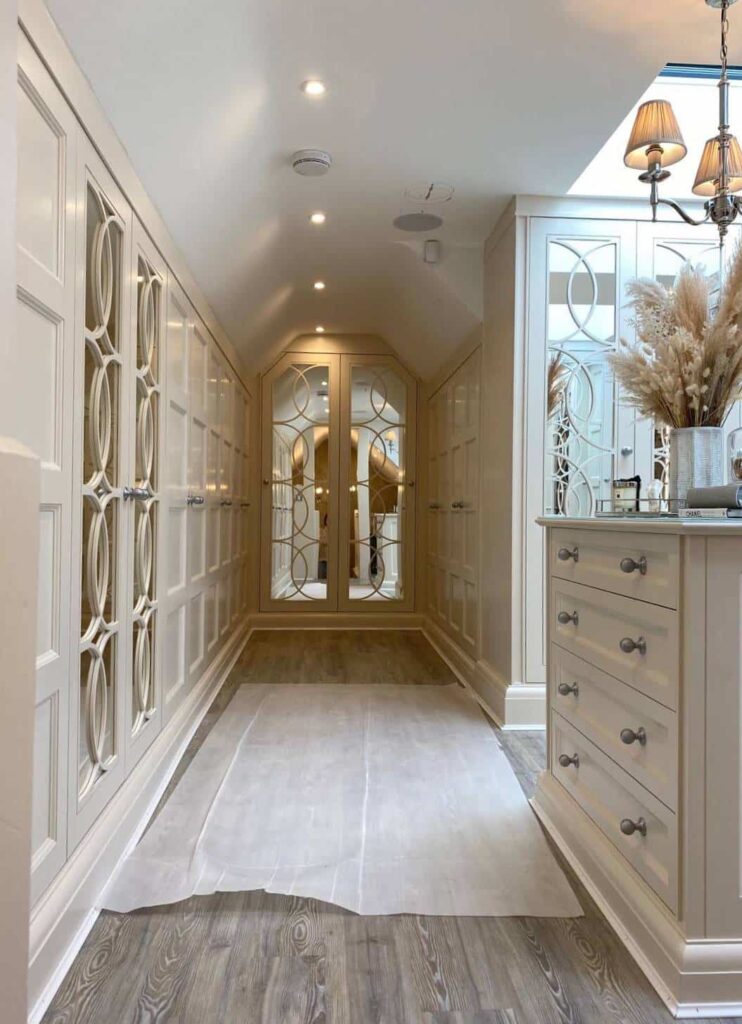 Wardrobes that have open shelves
If you are someone who likes to display prized objects, then interspersing your fitted wardrobes with some open shelving creates a nice balance between sleek, concealed storage and decorative space.
Pull out drawers
To make it easy to access your clothes, you can have pull-out draws fitted to your loft conversion wardrobes, meaning you don't have to worry about bumping your head on low, sloping ceilings.
Make the most of your eaves
Many homeowners write-off the eaves as part of the property that's too small and fiddly for storage. They are then left as dark, unused corners with no real purpose, but with a custom, built-in wardrobe, you can utilise this overlooked space and turn it into both a convenient storage solution and a stand-out design feature.
With a bespoke design, you can also build the wardrobes around any features such as wooden beams, so that the furnishings really enhance the character of the space.
L-shaped loft wardrobes
If you have an L-shaped attic and you want to make the most of the storage space, an L-shaped built-in wardrobe design is a great way to combine aesthetics with practicality. This design works with sloped ceilings and means you can use the under eaves area for storage. This is the ideal place for shoe racks and/or drawers.
Things to consider
When planning your loft room, you'll also need to consider where to locate power sockets and whether you want light from windows or skylights. You might also think about installing a dormer window. If you can, it pays to plan your loft room before you start.
Get in touch
If you're not sure how fitted wardrobes might work in your loft conversion, get in touch and one of our designers will arrange to come to your home to explain all the possibilities that are open to you.